Don't Miss 'Don't Forget The Driver', Radio Times Pick of the Day!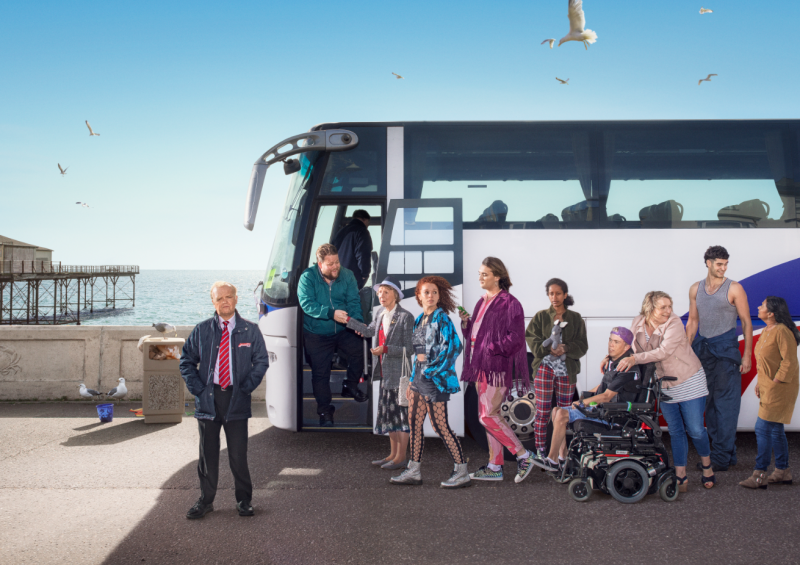 We're delighted to announce that Don't Forget The Driver is the Radio Times Pick of the Day. Created by United Agents' client Tim Crouch, the series is set in his hometown of Bognor Regis and follows Peter Green (Toby Jones), a coach driver whose dull existence is upended by one extraordinary day.
Despite being originally conceived by Tim four years ago, this half-hour comedy-drama series is timely to a fault and throws sharp clarity on the UK under Brexit - though the writers (Toby and Tim co-wrote all six episodes) made a point of never mentioning the word.
'Migrant' was also on the writers' room blacklist. "Whenever we got too close to using one of those words, we would pull back and keep away," says Tim. "It felt too on-the-nose." The first episode starts with Peter Green ignoring the body of a man on the beach, possibly an immigrant trying to reach the UK by sea. Then, in his guilt, he smuggles a teenage asylum seeker he finds in his coach across the channel from France. So, though never discussed directly, contemporary issues about UK identity pervade the drama.
The series is edited by Tom Hemmings with costume design by Sam Perry and production design by Melanie Allen.
Don't Forget The Driver airs Tuesday 9th April at 10pm on BBC2.
Category:
Heads Of Department
Film, TV & Theatre
Back to News