VANITY FAIR premieres this Sunday on ITV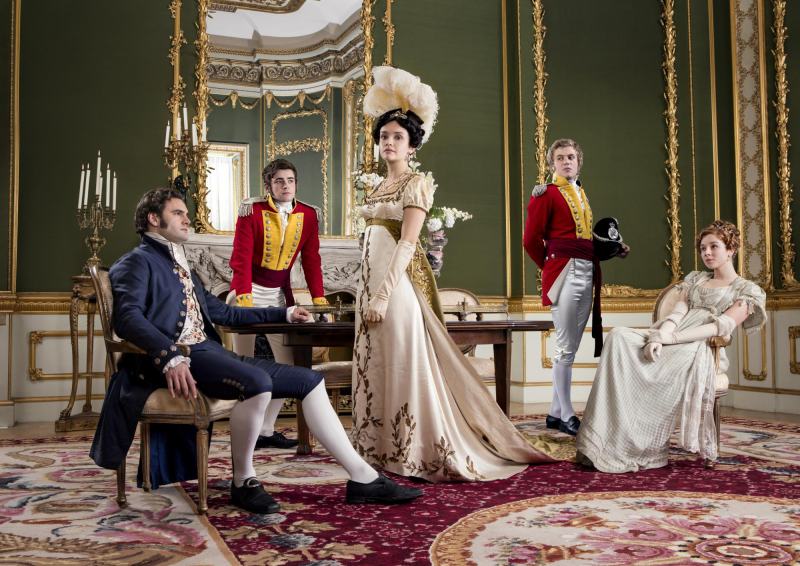 The first episode of the new ITV adaptation of Vanity Fair will air this Sunday 2nd September at 9pm on ITV1, with episode two airing at 9pm on Monday 3rd September. Tackling William Makepeace Thackeray's Victorian novel for this seven-part ITV and Amazon drama will be Mammoth Screen, the production company behind successful period dramas Poldark and Victoria. Thackeray's literary classic is set against the backdrop of the Napoleonic Wars, and follows our beautiful and charming antihero Becky Sharp as she attempts to escape poverty and ascend the heights of English Society.
Tom Bateman plays the role of the empty-headed cavalry officer Captain Rawdon Crawley and Johnny Flynn plays William Dobbin, a gentleman who has risen honestly in society and exhibits qualities of kindness, loyalty and respect. The show also stars Sian Clifford, Jack Loxton, Lauren Crace and Elizabeth Berrington.
The series is directed by James Strong and Ed Rutherford was Director of Photography. It also includes production design by Anna Pritchard and editing by Jamie Pearson (Eps 3,6 & 7).
Vanity Fair is set to become one of ITV's biggest dramas of the year.
Category:
Actors
Below the line
Film, TV & Theatre
Back to News