Mischief Theatre return on tour to the UK with another comedy disaster Peter Pan Goes Wrong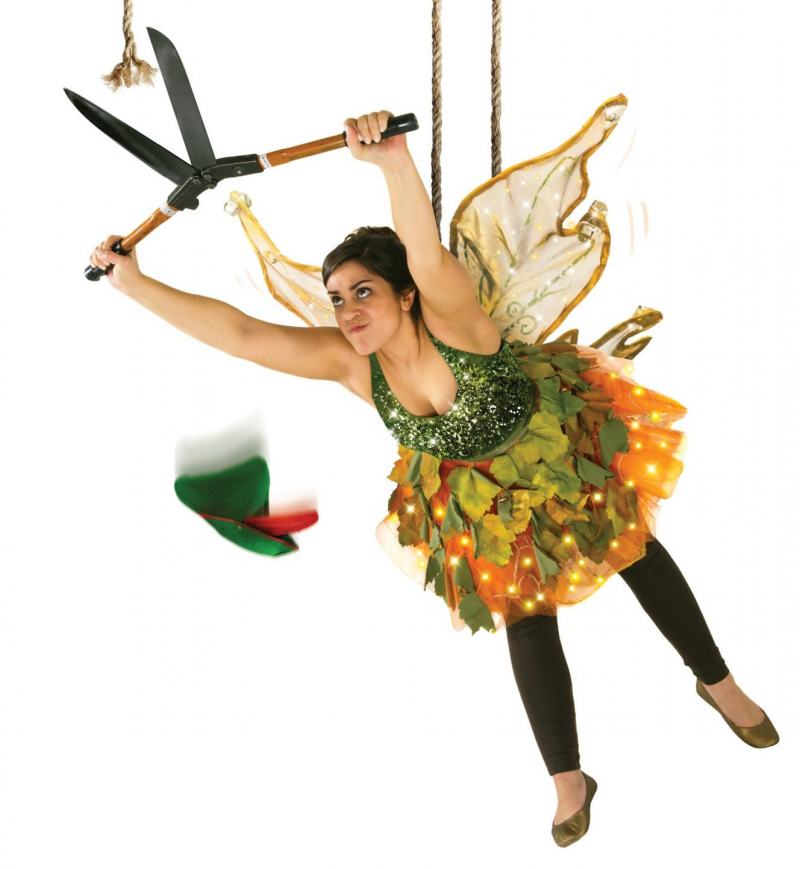 Mischief Theatre, the multi award-winning theatre company responsible for the worldwide smash hit The Play That Goes Wrong have announced a new national tour of their other West End comedy calamity, Peter Pan Goes Wrong. Opening at the Everyman Theatre, Cheltenham on Saturday 19 October 2019, the production will tour over 15 venues nationwide through to Spring 2020, including a Christmas season at Alexandra Palace Theatre in London from Friday 13th December 2019 to Sunday 5th January 2020. Tickets for Alexandra Palace Theatre go on sale from today. 
Co-written by Mischief Theatre company members Henry Lewis, Henry Shields and Jonathan Sayer, Peter Pan Goes Wrong is a highly physical comedy packed with finely-tuned farce and Buster Keaton inspired slapstick, delivered with split-second timing and ambitious daring. The play sees the 'Cornley Polytechnic Drama Society' back on stage battling technical hitches, flying mishaps and cast disputes as they attempt to present J.M. Barrie's much-loved tale. But will they ever make it to Neverland? Nominated for an Olivier Award for 'Best New Comedy' in 2016, Peter Pan Goes Wrong has so far enjoyed two West End seasons, a tour of Australia and New Zealand and a UK tour. Tickets can be found on their website!
Back to News