Happy 3rd Birthday to The Comedy About A Bank Robbery!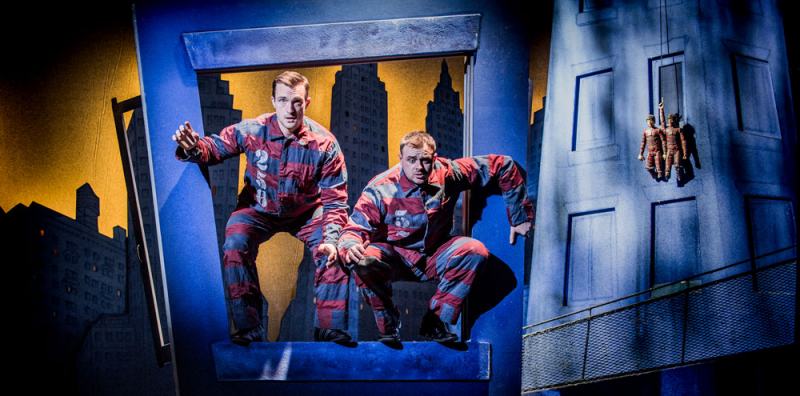 Congratulations to Mischief Theatre on three years of stealing audience hearts at the Criterion Theatre in The Comedy About a Bank Robbery. Written by United Agents' clients Henry Lewis, Jonathan Sayer and Henry Shields this smashing comedy follows an escaped convict and his accomplices as they attempt to nab a priceless diamond from Minneapolis City Bank. With mistaken identities, love triangles and the temptation of endless riches, no one can be trusted.
Mischief is celebrating this anniversary of The Comedy About A Bank Robbery by extending its run at the Criterion Theatre until May 2020. So join the audience breaking into gales of laughter and book your tickets here now! And if you can't get to the West End then don't worry, you can pursue this criminal caper around the UK and Ireland on its summer 2019 tour.
'Swag loads of pleasure' *****
SUNDAY TELEGRAPH
'Fast and fabulous comedy caper is a joyful night out' *****
THE TIMES
'will have you laughing all the way to the bank' *****
WHATSONSTAGE
Back to News