THE VILLAGE BIKE sells out at the Royal Court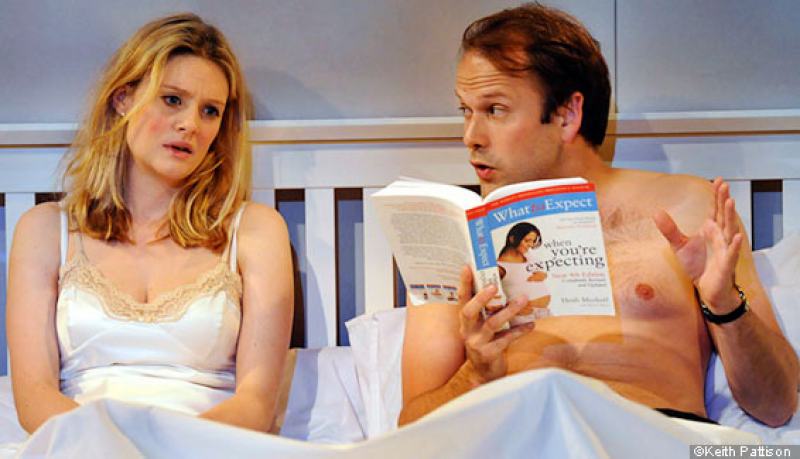 Penelope Skinner's new play THE VILLAGE BIKE has opened for a sold out extended run at the Royal Court's Jerwood Theatre Upstairs.
Designed by Helen Goddard, the show follows the on edge Becky in the summer of her first pregnancy, in a darkly comic exploration of romance, intimacy and sexual frustration.  The play also won the 2011 George Devine Award.
Penelope Skinner's new play The Village Bike at the Royal Court is mercilessly funny and savagely insightful.
The Telegraph (Dominic Cavendish)
The Royal Court has harvested a strong crop of female writers in recent years, although no playwright has put women themselves centre stage with quite such bravado as Penelope Skinner.
The Metro (Claire Allfree)
This is a wickedly wise, furiously funny play that freewheels among the mess and indignities behind the many myths about sex.
The Times (Sam Marlowe)
A daring play about sex and the confusing impact of pornography on intimacy.
Financial Times (Sarah Hemming)
[Skinner] fully delivers on the promise that was so evident in her previous work... Skinner's writing is both highly observant and wickedly entertaining... an excellent piece of new writing and an evening that rings with emotional truth.
Helen Goddard's fine set.
The Stage (Aleks Sierz)
It's another runaway hit for the super in-form Royal Court, but if you haven't already booked your ride on The Village Bike, it's too late.
Evening Standard (Fiona Mountford)
A meaty, entertaining and provocative evening, proving Skinner a worthy winner of this year's George Devine award for most promising playwright.
Variety (Karen Fricker)
Skinner writes wittily and well about women.... [her] play is both observant and funny.
The Guardian (Michael Billington)
The wonderful new play from Penelope Skinner... this bicycle's path, one feels, has only just begun.
New York Times (Matt Wolf)
Image: Keith Pattison
Back to News