Promenade at the Palace - Kay Adshead devises community performance in response to Section 28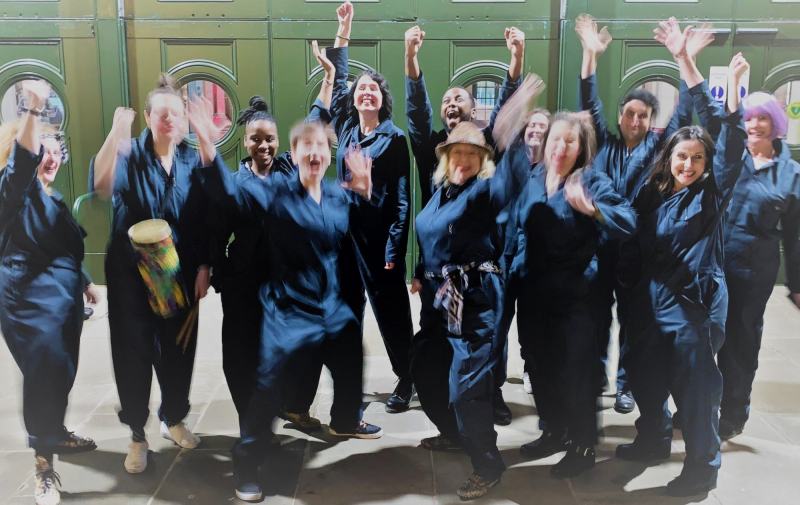 Created by United Agent's client Kay Adshead and company, Jacksons Lane presents a promenade performance devised in response to Section 28, Section 28 and The Queer State. Part of their LGBTQ heritage project "Haringey Has Pride," the performance is supported by the Heritage Lottery Fund, Haringey Council and Arts Council England.
In 1988, Margaret Thatcher and the Conservative Party brought in a controversial amendment to the Local Government Act. Section 28 banned local authorities from "promoting homosexuality" and damned gay families as "pretend." In practice, this meant that local councils such as Haringey were prohibited from funding books, plays, leaflets, films or other materials showing same-sex relationships. Hence, no LGBTQ literature in libraries or schools, and teachers were forbidden from even mentioning the subject.
On April 9th at 5:30pm and 8:30pm Kay Adshead and company will take the audience on a magical journey through the magnificent Alexandra Palace, and explore Haringey Council's historic struggle to repeal Section 28. With a robust mix of community and professional cast, and incorporating local choir The Angels of Kaos, the performance will celebrate the LGBTQ community and deconstruct the very notion of "family".
The epic play ends on the stage of the iconic Victorian theatre, as the performers spin the audience into a fantastical imagined future, dramatizing the possibilities of A Queer Future, inventing in these cynical and troubled times a Theatre of Hope.
Tickets are free so book here to ensure your place at what promises to be a joyous occasion!
Back to News