McIlvanney Prize 2018 shortlist revealed!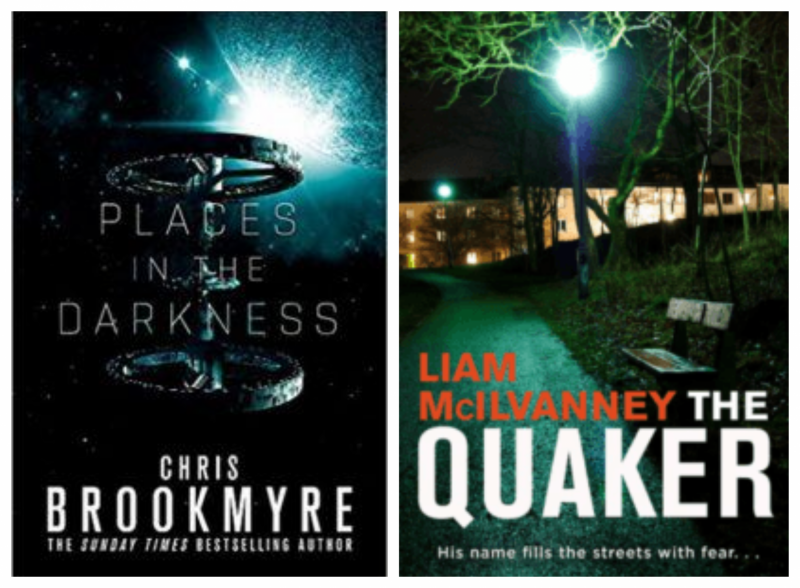 Finalists for the Scottish Crime Book of the Year Award have been announced ahead of the Bloody Scotland festival, and we are delighted to have two titles out of the four shortlisted.
Places in the Darkness – Chris Brookmyre
"One of the most arresting and original openings of any of the books we read.  A crime scene at zero gravity.
Chris Brookmyre is creating his own genre of cosmic noir in a fully realised world. A cracking thriller.
Superlative off world thriller about real world issues."
The Quaker – Liam McIlvanney
Superbly evocative of Glasgow in the 1960s, bringing a frightened city to life.  In a crowded market, McIlvanney has created a protagonist who is fresh and distinctive. He takes the familiar tropes and made them extraordinary.
Congratulations both.
Back to News