Jeremy Herrin's revival of Noises Off at the Garrick Theatre!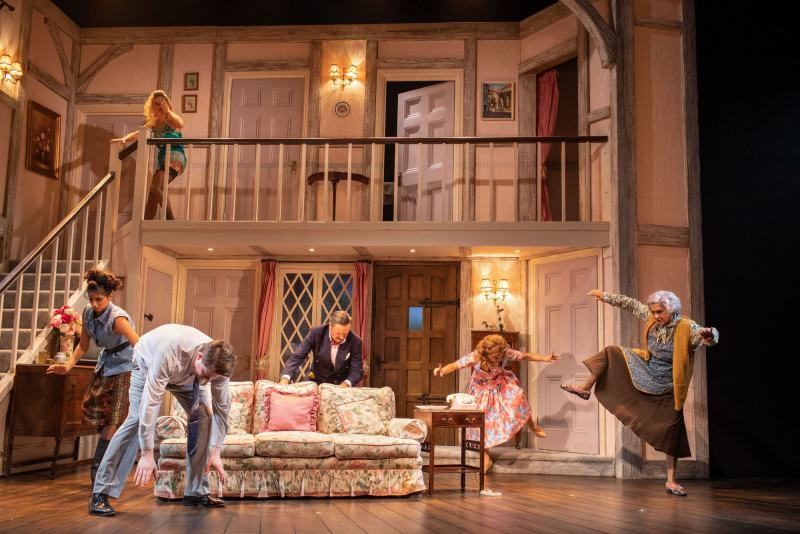 Photograph: Helen Maybanks
The much loved comedy by Michael Frayn Noises Off is now showing at the Garrick Theatre after a successful run at Lyric Hammersmith. Directed by the wonderful Jeremy Herrin, it has been wonderfully reviewed! A high-energy and much loved comedy.
'I envy those discovering it in Herrin's production — you're in for a rib-splitting treat.' Nick Curtis, Evening Standard ****
'The dishevelled beauty of a self-contained omnishambles, a Schadenfreude nightmare brought to life by the sheer force of human incompetence.' The Independent ****
'Michael Frayn's laugh-til-you-weep backstage comedy transfers from the Lyric Hammersmith (where it first appeared in 1982), and Jeremy Herrin's superb revival has tightened up further for this encore run, resulting in the funniest night you'll have in the West End.'  The Arts Desk
Back to News