GHOST WALL is longlisted for the Women's Prize for Fiction 2019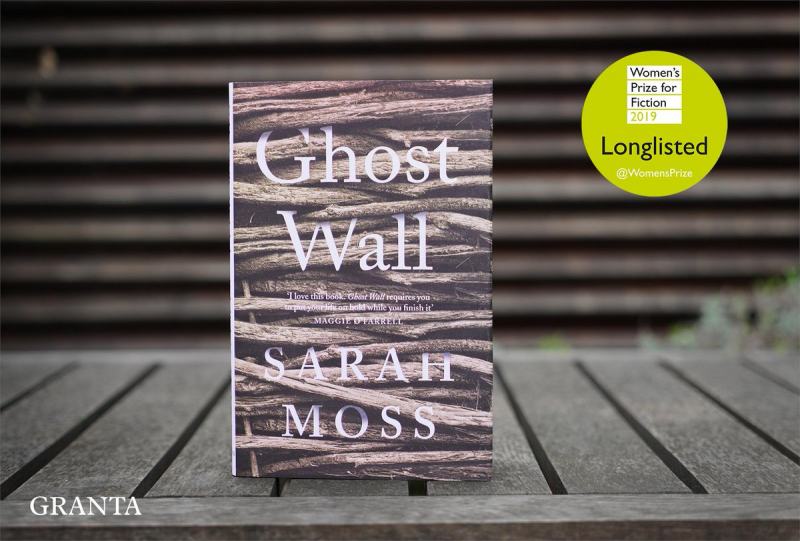 Photograph: Granta
We are thrilled to announce that GHOST WALL - the sixth novel by Sarah Moss ('one of our very best contemporary novelists' - Independent) has been longlisted for the Women's Prize for Fiction 2019! Chaired by Professor Kate Williams author, historian and Professor of History, the 2019 judging panel whittled down 163 entries to a longlist of sixteen, spanning both new and well-established writers and a range of genres, including seven debut novels.
'The discussion amongst the judges was passionate and there were some really tough choices to make', commented Professor Kate Williams, Chair of Judges. 'I am thrilled to share this longlist – sixteen incredible books by a diverse group of women, from the UK and countries across the world, all brilliant stories that sweep you into another world. Each of them have been a privilege to read, and they have taken us into places a million miles from each other, exploring the lives of women and men in so many different but utterly compelling ways.'
Teenage Silvie and her parents are living in a hut in Northumberland as an exercise in experimental archaeology. Her father is a difficult man, obsessed with imagining and enacting the harshness of Iron Age life. Haunting Silvie's narrative is the story of a bog girl, a young woman sacrificed by those closest to her, and the landscape both keeps and reveals the secrets of past violence and ritual as the summer builds to its harrowing climax.
'[Ghost Wall] compresses large and urgent themes—the dangers of nostalgic nationalism, the abuse of women and children, what is lost and gained when humans stop living in thrall to the natural world—into a short, sharp tale of suspense. The way Moss conjures up the dark magic and vestigial landscapes of ancient Britain reminded me a little of the horror movie "The Wickerman" […] The novel's feminism, though, felt utterly contemporary. […] I was not familiar with Moss [but] I'm certainly intrigued by her now. I read Ghost Wall in one gulp in the middle of the night. It was a worthy match for 3 A.M. disquiet, a book that evoked existential dread but contained it, beautifully, like a shipwreck in a bottle.' Margaret Talbot, New Yorker
'A tiny, sharp knife of a novel' The Atlantic
'I stayed up half the night gulping down Sarah Moss's slim, unnervingly tense novel. Ghost Wall has subtlety, wit, and the force of a rock to the head: an instant classic.' Emma Donoghue, author of Room
Back to News