Congratulations to Tom Gregory on his William Hill Sports Book of the Year Award!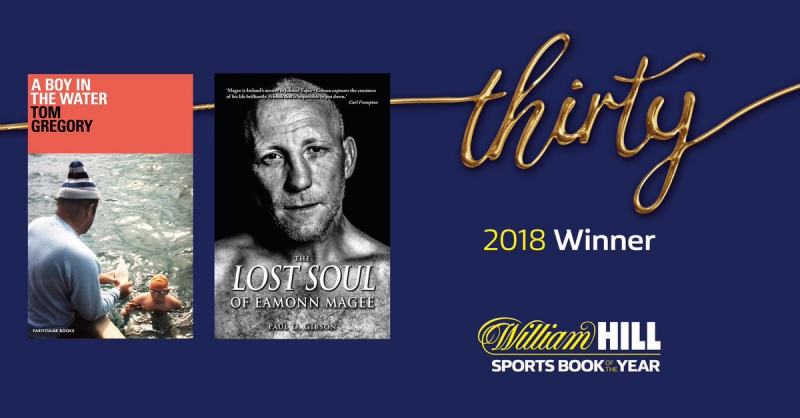 Congratulations to Tom Gregory on a richly deserved win at this year's William Hill Sports Book of the Year Award.  For the first time in the prize's 30-year history, the judges awarded the prize jointly, the £30,000 prize fund being split between A Boy in the Water by Tom Gregory (Particular Books) and Paul D Gibson's The Lost Soul of Eamonn Magee(Mercier Press). 
Chair of the judges Graham Sharpe praised A BOY IN THE WATER, commenting:
"The astonishing story of how and why Tom Gregory swam the Channel at such a young age is a memorable and truly one-of-a-kind tale. We were plunged into the deep waters above and below an impressionable young man being almost coerced into a feat beyond the capabilities of most adults by his maverick coach. We found Tom's story, his debut book, to be captivating, entertaining and beautifully told, in just 180 brilliantly-crafted pages."
As well as a cheque for the prize money, both authors receive a free £1,000 bet from William Hill, and a day at the races.
Back to News