BAFTA Names Elevate 2018 Writers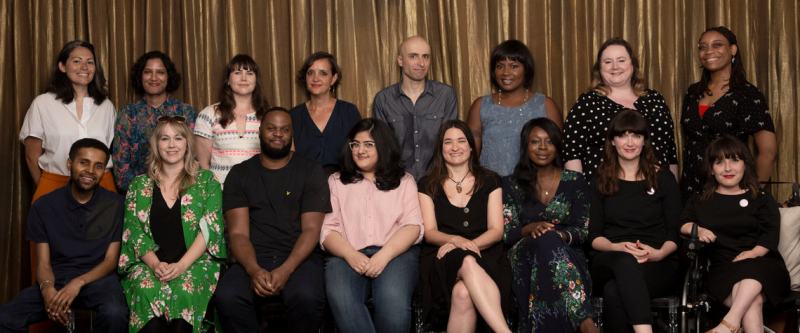 Many congratulations to United Agents clients Sarah Farhina and Dominique Moloney who it was announced last night at been selected for BAFTA Elevate's 2018 writers initiative.  
The Elevate Programme is a key BAFTA initiative helping to shape an inclusive and diverse workforce within the UK film and television industries. Following the success of the inaugural Elevate programme for female directors in 2017, this year BAFTA invited applications from talented screenwriters who are facing career obstacles, based on their background or circumstances and are therefore under-represented in their field. The areas of under-representation considered include disability, gender, race and people from lower socio-economic groups. 
This carefully selected group of 18 writers was chosen by a panel of industry experts from almost 200 applicants. Each has an impressive portfolio of work and on-screen credits which have garnered awards, the respect of the industry and critical acclaim. Over the next 12 months they will benefit from networking opportunities, introductions, mentoring, tailored panel discussions, masterclasses and workshops to help them achieve their career goals.
Amanda Berry OBE, Chief Executive of BAFTA, said: "I am delighted that BAFTA continues to play a vital role in addressing under-representation within our industry. By championing these screenwriters, BAFTA is showcasing incredible British talent and providing them with the tools to progress and sustain successful careers in film and television, and providing a bridge between those who want to hire and those wanting to be hired."
Mariayah Kaderbhai, Film Programme Manager at BAFTA, said "Last year's Elevate initiative recognised the achievements and talents of 15 phenomenal directors. Elevate provided a platform for them so that the film and television industries, here in the UK and internationally, were made aware of their work. This year we hope to do the same with these incredibly talented writers, and showcase the breadth and diversity that British screenwriting has to offer."
To see the profiles of all the BAFTA Elevate 2018 writers visit here and for more information please read the BAFTA press release here
Back to News