Agent: Laura Macdougall
As a literary agent, I am lucky to work closely with a broad range of writers, across fiction and non-fiction and at different stages of their careers. I read widely and eclectically, and my list reflects my broad tastes as a reader. I have a background in classical languages and philosophy, so as well as being seduced by great writing and by an author with something new to say, I have a particular interest in books that tackle questions of what makes us who we are and the events – big or small - that shape human lives.
I represent a diverse range of commercial fiction – saga, romance, book club and 'up-lit' – and literary fiction, ranging from the quirky to the daring and experimental. I've always been a fan of historical fiction and also have a soft spot for novels that explore the complexities of relationships and family life.
My non-fiction list is equally diverse, from illustrated books to social science, popular philosophy and gardening, as well as narrative non-fiction on death, hormones, sexual desire and what it's like to live on a remote Scottish island. A writer who can successfully communicate their passion, whether that's about something niche or obscure or a global phenomenon, will always be of interest to me.
As a queer woman, I represent a large number of LGBTQ writers and I'm particularly keen to hear from those who also identify as LGBTQ and who are exploring the full spectrum of LGBTQ lives in their writing. I'm a former judge of the Green Carnation Prize and in 2019 I won the inaugural Inclusion Award from the RNA for my work championing diversity and inclusivity in publishing. In 2017, I was included in the Bookseller's list of Rising Stars.
I am always keen to hear from new writers. At the moment I'm particularly keen to find: an engrossing, compelling love story; an assured comic novel that makes me laugh out loud; a book club novel which you want to discuss with everyone you know; a beautiful novel about friendship and a novel about the relationship between sisters. In non-fiction, I'm looking for 'big ideas' books as well more narrative non-fiction (by which I mean non-fiction that reads like fiction) on a wide range of topics. I'd love to hear from authors writing in the areas of: nature; popular science, psychology and culture; sport; history; race, class, gender, sexuality and identity.
I started my publishing career in the fiction department of Hodder & Stoughton, working with authors such as David Nicholls and Stephen King, as well as publishing some literary, reading group and historical fiction titles. I then switched sides, becoming a literary agent at Tibor Jones & Associates before joining United Agents in the summer of 2017. 
Books that I don't represent, but which I've recently enjoyed, include: Say Nothing by Patrick Radden Keeffe; Early Morning Riser by Katherine Heiny; Malibu Rising by Taylor Jenkins Reid; We Are Family by Susan Golombok; In The Dream House by Carmen Maria Machado; Hamnet by Maggie O'Farrell and How To Kill Your Family by Bella Mackie. You can find more information on my Pinterest page.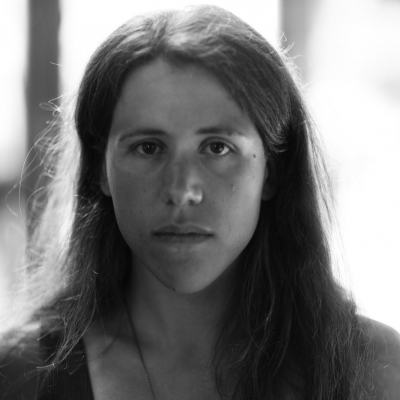 Photographer: Kevin Cummins