Agent: Laura Macdougall
PLEASE NOTE THAT I WILL BE CLOSED TO SUBMISSIONS FROM 1ST DECEMBER 2023 UNTIL 8TH JANUARY 2024.
As a literary agent, I am lucky to work closely with a huge range of writers, across fiction and non-fiction and at different stages of their careers. I read widely and eclectically, and my list reflects my broad tastes as a reader. I have a background in classical languages and philosophy, so as well as being seduced by great writing and by an author with something new to say, I have a particular interest in books that tackle questions of what makes us who we are and the events – big or small - that shape human lives.
I represent a diverse spectrum of commercial fiction – saga, romance, historical, book club and 'up-lit' – and literary fiction, ranging from the quirky to the daring and experimental. I've always been a big fan of historical fiction and also have a soft spot for novels that explore the complexities of relationships and family life.
My non-fiction list is equally varied, spanning illustrated books to parenting titles, history, popular philosophy and gardening. I also represent a fascinating wealth of narrative non-fiction, from Scottish nature writing to death, hormones, materials science, politics, manufacturing and the recent history of gay bars. A writer who can successfully communicate their passion, whether that's about something niche or obscure or a global phenomenon, will always be of interest to me.
As a queer woman, I represent a large number of LGBTQ writers and I'm particularly keen to hear from those who also identify as LGBTQ and who are exploring the full spectrum of LGBTQ lives in their writing. I'm a former judge of the Green Carnation Prize and in 2019 I won the inaugural Inclusion Award from the RNA for my work championing diversity and inclusivity in publishing. In 2017, I was included in the Bookseller's list of Rising Stars and in 2022 I was shortlisted for Literary Agent of the Year at the annual industry awards (the "Nibbies"). 
I am always keen to hear from new writers. At the moment I'm particularly keen to find: an epic family saga in the vein of Maeve Binchy or Rosamunde Pilcher; an engrossing, compelling love story (especially it it centres on queer or other under-represented voices and stories); a comic novel about the menopause; a novel - whether commercial or literary - that focusses on ENM or poly relationships; an engrossing historical novel; novels about friendships or sisters. In non-fiction, I'm looking for 'big ideas' books as well more narrative non-fiction (by which I mean non-fiction that reads like fiction) on a wide range of topics. I'd love to hear from authors writing in the areas of: nature; popular science, psychology and culture; sport; history; race, class, gender, sexuality and identity.
I started my publishing career in 2010 in the fiction department of Hodder & Stoughton, working with authors such as David Nicholls and Stephen King, as well as publishing some literary, reading group and historical fiction titles. I then switched sides, becoming a literary agent at Tibor Jones & Associates before joining United Agents in the summer of 2017. 
Books that I don't represent, but which I've read and enjoyed in the past couple of months, include: In Memoriam by Alice Winn; Cleopatra and Frankenstein by Coco Mellors; Maid by Stephanie Land; Yellowface by Rebecca F Kuang and Weyward by Emilia Hart. You can find more information on my Pinterest page.
PLEASE NOTE that I do not represent books for young adults or children. I also don't represent science-fiction, fantasy or horror. I also take on very little crime fiction, unless it is historical. In non-fiction, I don't represent any titles in the Mind, Body, Spirit genres, nor am I looking for any cookery or food writing. If you would like to submit your work to me, please send the first three chapters and a synopsis (for fiction) and a detailed proposal (for non-fiction). Please copy in Olivia Davies when you submit your work to me.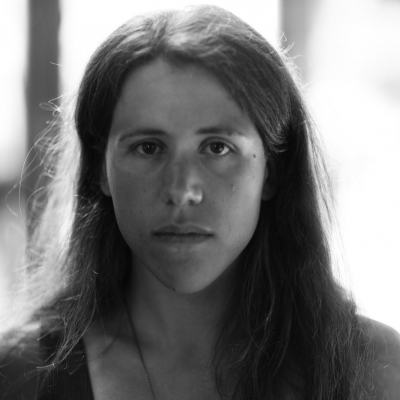 Photographer: Kevin Cummins