Interview with Author Elle Croft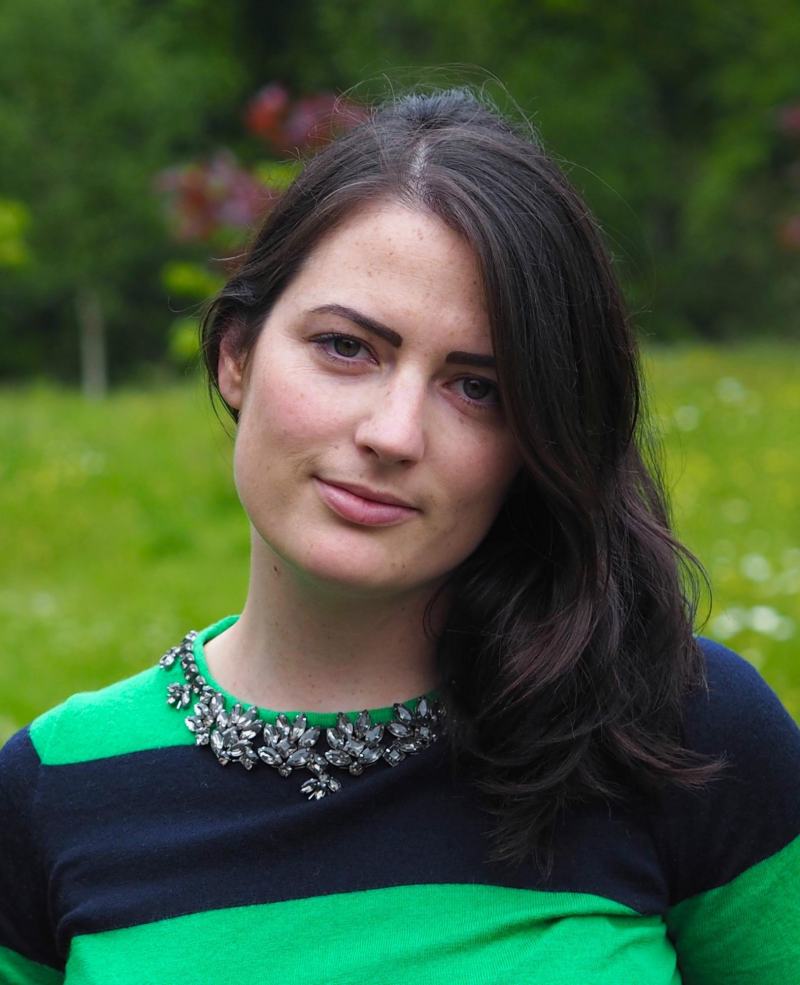 Hello and welcome, one and all, to our inaugural blog post! Our first blog is an interview with debut author Elle Croft, whose psychological thriller The Guilty Wife is currently a bestseller on Kindle and publishes in paperback later this month. The Guilty Wife was sold at breakneck speed in an overnight pre-empt by Elle's agent, Ariella Feiner, and Elle sat down with us this week to talk about how she found representation, her writing process, and the thrill of being published for the first time.
1.       Tell us about your submission process. What was it like trying to find an agent and what was it that made you decide to come here to UA?
I knew absolutely nothing about the publishing industry when I started out, so I researched almost entirely by searching for phrases like 'literary agent London' on Google. I first heard about United Agents when I read the Evening Standard's Progress 1000 in 2016, which listed London's most influential residents. One of the people on this list was Caroline Dawnay, of United Agents, so I jumped straight onto your website to find out more. It was really important for me to find an agent who I knew would champion my work, and after meeting with Ariella and seeing her enthusiasm for The Guilty Wife, I knew right away that I wanted her to represent me. Everyone at United Agents was so friendly and passionate right from the very beginning, so it was a very easy decision for me.
2.       Let's talk about the book. Can you tell us a bit about your writing process and what made you write The Guilty Wife? Did your experience with your own blog help or hinder you when you transitioned to fiction?
I actually wrote really recently on my own blog about my writing process, which you can read about here, but to cut a long story short, it was a very haphazard and convoluted process to begin with! The Guilty Wife was my first real attempt at writing fiction, which is probably why it took me so long to work out what I was doing - but I loved every step of the process, I learned a lot, and I really enjoyed the transition from blogging to fiction. It's a totally different way of writing, but there are a number of skills that I picked up during my blogging years, which helped me to make the switch (I also wrote a bit about how blogging helped me become an author here).
3.       What was it like working with Ariella on your manuscript before it was submitted to publishers? Is the agent-author relationship different than how you imagined it?
As I mentioned before, I had no clue about publishing, and I certainly didn't know anything about the agent-author relationship or what that would entail. So, I can't say I had any expectations, but even if I had, working with Ariella would have far exceeded them! I'd been immersed in my manuscript for so long that I couldn't see the wood for the trees, but Ariella was able to offer a fresh perspective, and she spotted opportunities in my plot that I never would have. We spent a few months editing and re-editing, fine-tuning and whipping it into shape before submitting to publishers, and I was astounded by how far we'd come by the time we'd finished working on it. I truly couldn't have done it without Ariella's expert eye (and extremely kind, honest feedback). 
4.       Your book was bought in an overnight pre-empt. As a debut author, how did that feel?
Answering that phone call (actually, spotting seven missed calls when I got back into phone reception after a country walk, and completely freaking out!) was one of the most overwhelmingly exciting moments of my life. As an unknown debut author, I'd tried not to get my hopes up about selling my first book in case it didn't happen. So to receive an offer within 24 hours of submitting my manuscript was beyond my wildest dreams. I feel incredibly honoured to be in such a position, and grateful to Ariella (and everyone on the UA team) for working so hard to make it happen. I think I was pretty much speechless for a few days after that, and to be honest, I'm still pinching myself on a regular basis.
5.       What was it like working with the team at your publishing house?
It's been a real privilege to work with the team at Orion. Not only are they incredibly talented, but they're all such lovely people, too. I've been blown away by everyone's enthusiasm for The Guilty Wife, and by how hard they've worked to prepare it for publication. It's also been really exciting to watch its transformation from a Word document to a real book with a beautifully creepy cover, a lovely font and pages I can actually touch!
6.       What advice would you give to writers looking to write their first suspense novel?
Make sure you're reading – a lot – in as many different genres as you can. And don't give up. Writing a novel is a long process, so keep going, and enjoy the ride!
* * *
So, there you have it – our first ever post on the #UABookBlog. We're going to be bringing you lots more insights into our world, including (but not limited to):
Author interviews
Agents' top tips on writing and submissions
Live Twitter Q&As with agents
What more could we possibly offer? You tell us! Tweet @UA_Books and let us know what you'd like to find out about.
Click here to buy The Guilty Wife on Kindle now, or pre-order the paperback. Follow Elle on Twitter for a healthy mix of book-related tweets and travel tips to die for, and @UA_Books for all the updates from our Books Department.
Back to News