Books
Assistant: Gabriella Docherty
Books
Sumayya Usmani is a food writer and broadcaster who grew up in Pakistan and moved to the UK in 2006. Sumayya quit her City law career to follow her passion for sharing the flavours of her homeland with a view to highlighting Pakistani cuisine as distinct from the other, more well known cuisines of the region. She is the author or two award-winning and award-nominated cookbooks:
Summers Under The Tamarind Tree (Frances Lincoln 2016) won the GOURMAND First Cookbook Award in 2017 and was nominated as Best Travel Cookbook, for both the Food & Travel and the Edward Stanford Awards.  Mountain Berries and Desert Spice (Frances Lincoln 2017) was nominated for Food & Travel Award, Best Cookbook.
Sumayya advocates cooking by "andaza" (sensory estimation). This is how she learnt to cook from a very young age with mother and grandmothers.
Sumayya has worked with some of the biggest names in the food world, including Madhur Jaffrey, Sophie Grigson, Rachel Allen and Vivek Singh. She has appeared in Delicious, Olive, BBC Good Food (naming her the go-to expert in Pakistani food), Saveur, the New York Times,  Food52, the Telegraph; and had a four-week residency in Guardian Cook (2016). Sumayya has been on the Good Food Channel (with Madhur Jaffrey), BBC Radio 4's Woman's Hour and Saturday Live, as well as BBC Radio 2, BBC Asian Network and BBC Worldwide. Sumayya is soon to appear on BBC Radio 4's Kitchen Cabinet panel with Jay Rayner. She also hosts a weekly show on BBC Radio Scotland called Kitchen Cafe.
Sumayya is also an experienced cookery teacher and supper club/pop-up host. She is presently researching her third book as well as leading the first culinary tour to Northern Pakistan with Wild Frontiers in Autumn 2018. Sumayya also hosts regular collaborations and events across the UK and writes a weekly column in Scotland's Sunday Herald.
Praise for Summers Under the Tamarind Tree and Mountain Berries and Desert Spice:
'This book is a treasure. Charm, information and what Sumayya calls 'the flavour of my Pakistani heritage' permeates every single recipe. It's an excellent book both for armchair-reading and for its detailed recipes.' Madhur Jaffrey
'My favourite sort of cookbook: personal, beautiful and full of things I want to eat.' Meera Sodha
'Sumayya's words bring to life the aromas of her exquisite recipes, as well as the story of a little-known culinary heritage. It's wonderful to
discover the world of Pakistani food and andaza (sensory cooking) in this perfect cookbook.' Olia Hercules
'As the rich secrets of saffron-infused rice and comforting parathas are shared with us, we can be thankful that Usmani ditched law to give a voice to the food of Pakistan." Telegraph Magazine
'Wonderfully evocative and ridiculously tempting.' Felicity Cloake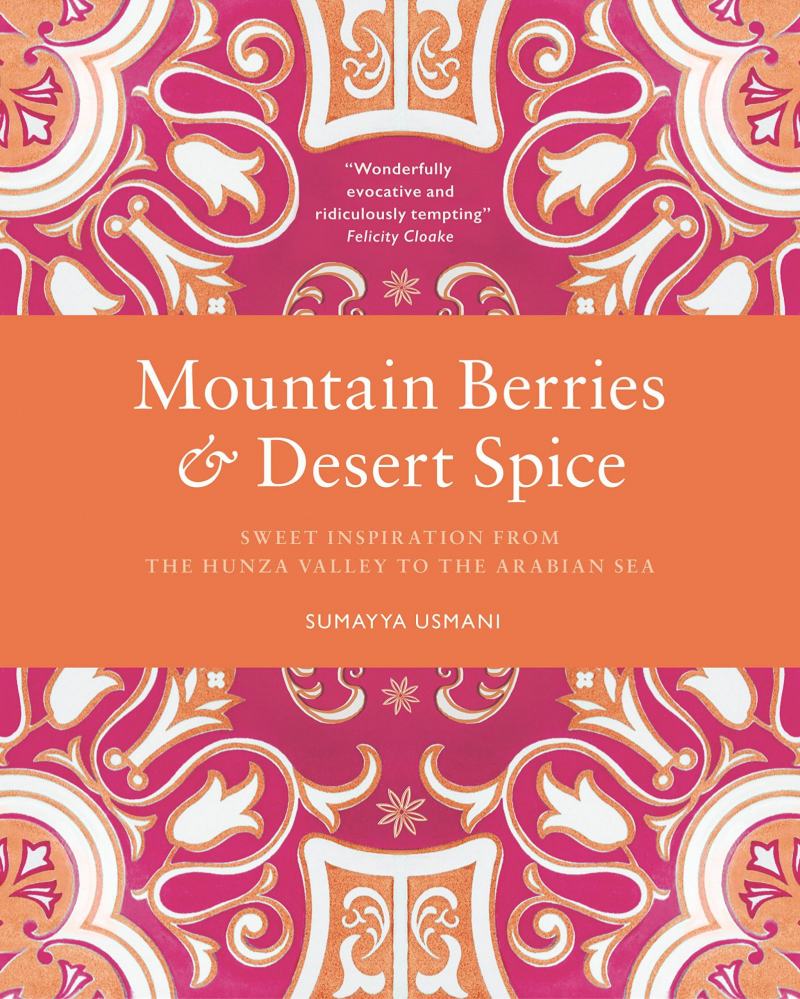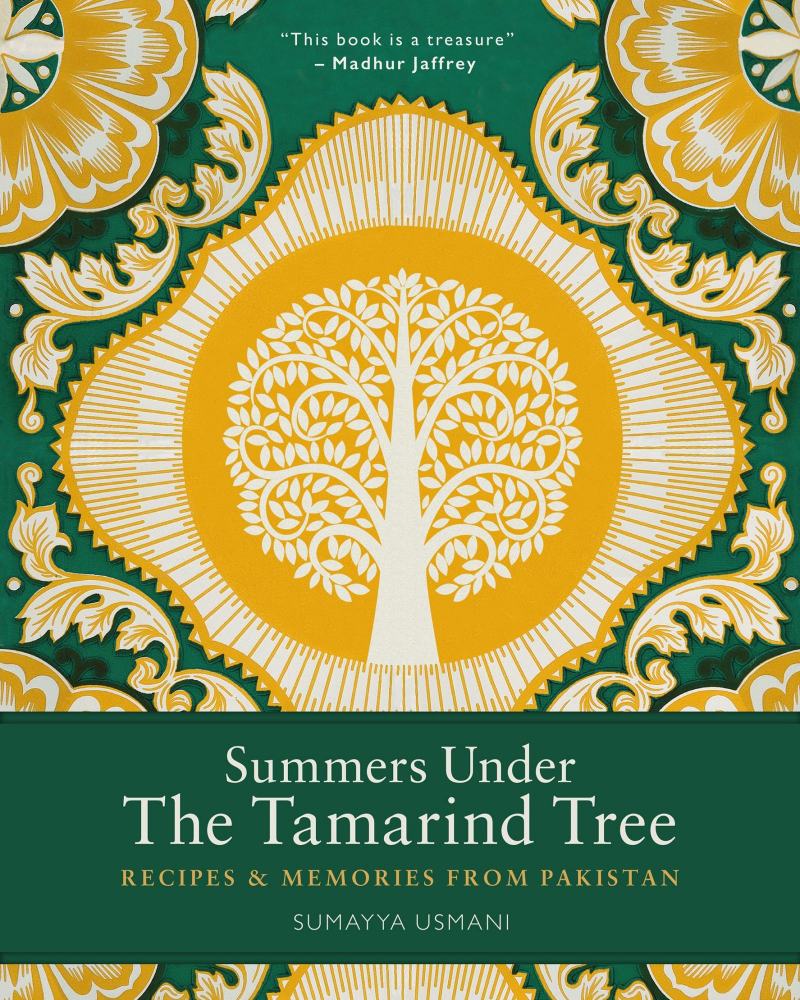 Non-Fiction
| Publication Details | Notes |
| --- | --- |
| 2016 | Winner 'Best First Book' - Gourmand World Cookbook Awards 2016, this stunning contemporary Pakistani cookbook celebrates the varied, exciting and often-overlooked cuisine of a beautiful country. Former lawyer-turned-food writer and cookery teacher Sumayya Usmani captures the rich and aromatic pleasure of Pakistani cooking through more than 100 recipes as she celebrates the heritage and traditions of her home country and looks back on a happy childhood spent in the kitchen with her grandmother and mother. Learn to cook some of the rich, varied and delicious Pakistani dishes with this beautiful showcase of the exotic yet achievable recipes of Pakistan. |
| 2017 | In this eagerly awaited follow up to the Gourmand Debut Cookbook Award winning Summers Under the Tamarind Tree, food writer and cookery teacher Sumayya Usmani continues her journey of discovery through the exotic cuisine of her native Pakistan. Mountain Berries & Desert Spice introduces home cooks to Pakistani desserts and explores their unique significance in the country's culture and traditions. The 70 authentic and family recipes travel from the foothills of the Hindu Kush mountains in the north (where berries and fruits grow in abundance), via the fertile Punjab (with its rice- and grain-based desserts) to the Arabian sea in the south (where saffron- and cardamom-laced sweet recipes are a favourite). From the sweet snacks shared between friends over coffee to sumptuous desserts fit for lavish weddings, Sumayya tempts the reader with beautiful, easily achieved recipes that anyone can savour. |