The Palomar, The Barbary & Jacob the Angel
Books
Assistant: Gabriella Docherty
Books
WINNER: Observer Food Monthly Restaurant of the Year 2015, GQ Restaurant of the Year 2015 and Tatler Restaurant of the Year 2015.
London's most exciting restaurant opening of 2014, and among Time Out's top 10 restaurants in London, The Palomar serves the food of modern Jerusalem, with a menu influenced by the rich cultures of Southern Spain, North Africa and the Levant. 
WINNER: The Barbary was named Time Out's Number 1 London restaurant in 2017.
THE PALOMAR COOKBOOK was published in August 2016
In 2017 Zoe and Layo Paskin were named amongst London's 100 Tastemakers in Food & Drink, as part of the Evening Standard's Progress 1000 list of London's most influential people.
Praise for The Palomar:
"The talk of the town"
The Financial Times, Nicholas Lander
"The Palomar is one of those places where you just want to order everything on the menu."
Evening Standard, Rebecca Seal
"The Palomar is culturally exciting, culinarily exhilarating and run by people whose passion is evident with every interaction."
Londonist, Ben Norum
 
"It's one of those rare restaurants that takes well-known ingredients and dishes, and tweaks them, gently and subtly, to create something altogether more marvellous."
Daily Mail, Tom Parker Bowles
"The jars of Jerusalem-style truffle oil-laced polenta are death row-dinner good." 
Evening Standard, Grace Dent
"Here's something the jaded critic doesn't get to say very often. I've been to a new restaurant, and it's different. A curious, crazy one-off, where the chefs and owners are having as much fun as the customers, the menu brims with bountiful Middle Eastern maximalism, and the music rocks nearly as hard as the food." 
Independent, Tracey Macleod
"Middle Eastern fireworks."
The Times, Giles Coren
"maybe the most interesting restaurant experience out there."
Evening Standard, David Sexton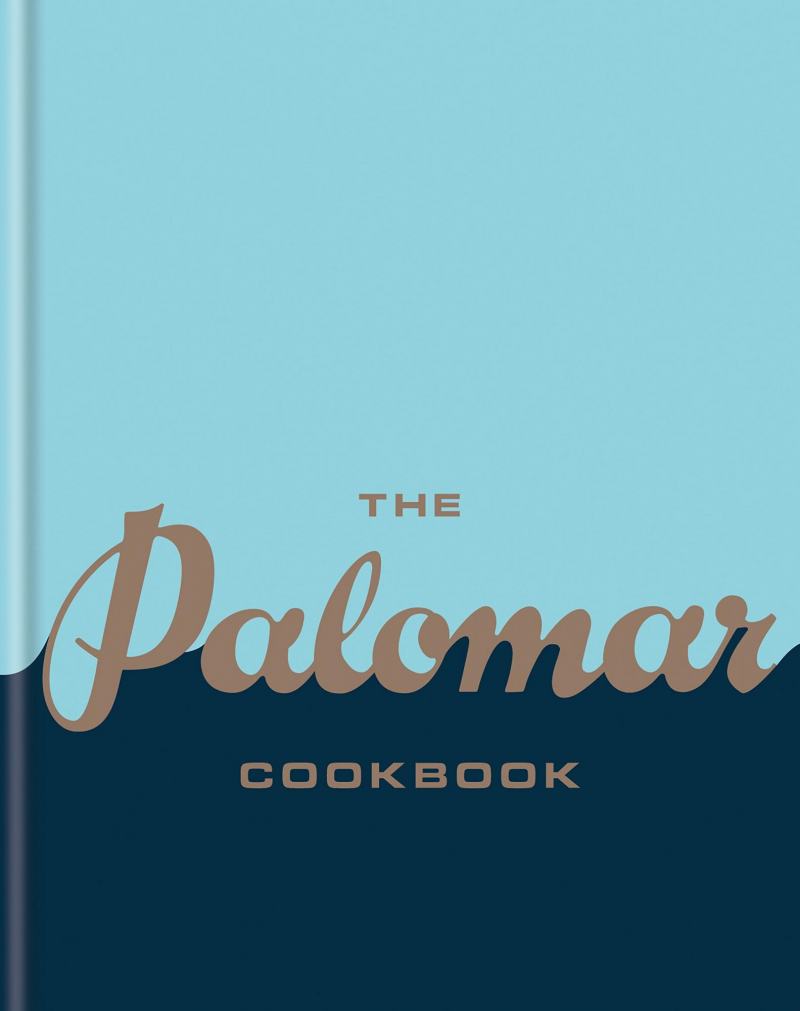 Non-Fiction
Publication Details
Notes

2016

Enjoy more than 100 utterly delicious recipes from award-winning restaurant The Palomar, with dishes influenced by the rich cultures of Southern Spain, North Africa and the Levant. This debut cookbook includes recipes for the restaurant's signature dishes, alongside recipes drawn from family tradition, mothers and grandmothers, from influences, encounters, places travelled to and places evoked by their flavours alone.

Pulling on the traditions of the Mediterranean, The Palomar Cookbook is your guide to recreating the intense and evocative flavours of an exotic elsewhere in your own kitchen. With mezze dishes to share, sweet and savoury pastries, simple dishes for a quick fix and more complex dishes for a main meal, each recipe is both evocative and innovative, and - first and foremost - bursting with flavour.