Books
Assistant: Gabriella Docherty
Books
Tom is a northerner living in South East London. After a pit-stop via New York illegally pulling in cash beneath any table available, they came back to London with dreams of being a writer. And, after picking up an editor of a notable online blogging platform while selling spiced cider on an East London stall, they published their first piece of online writing and officially became a 'writer'.
Tom is now a freelance journalist, Contributing Features Editor at i-D, Contributing Editor at LOVE Magazine, columnist at Refinery29 and co-founder and editor of Cause & Effect Magazine.
Their journalistic work focuses on queerness, class and community. Tom is also a singer in drag band Denim, and forms half of the queer performance duo ACM. 
THE DIARY OF A DRAG QUEEN will be published by Ebury in 2019.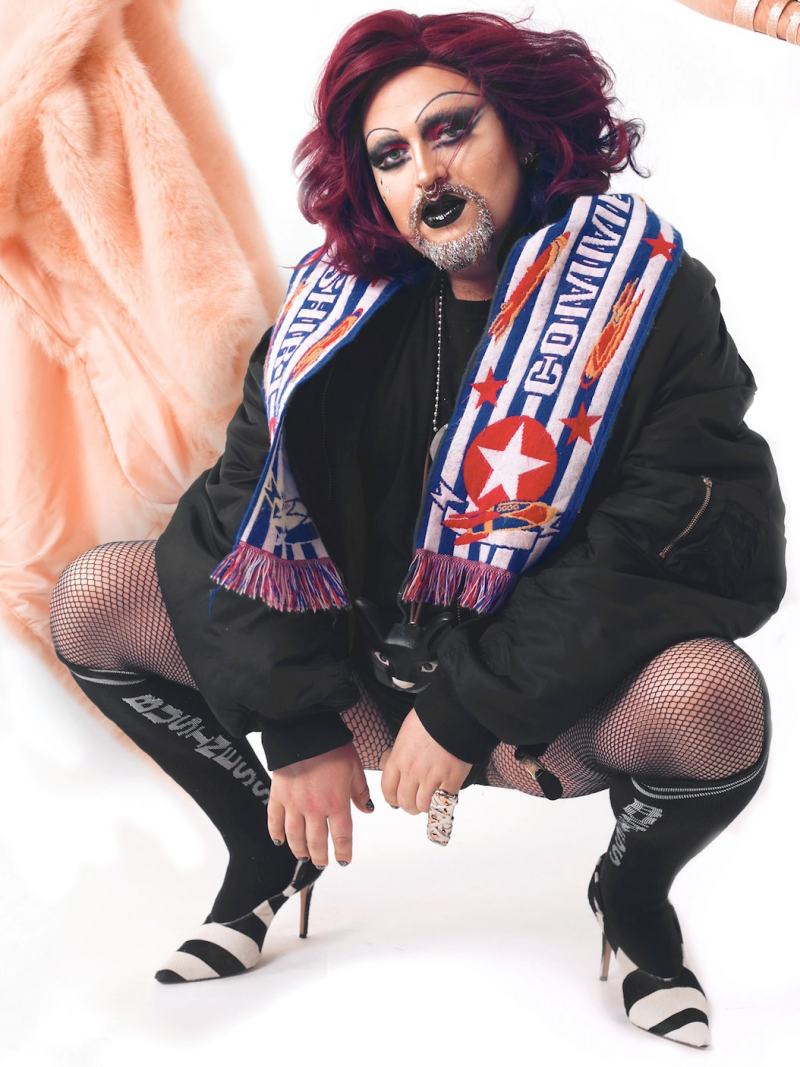 Crystal Rasmussen OBE. The term 'global phenomenon' was termed by the OED about her. Known by the world to be unimaginably wealthy. Known by her friends to be interminably broke. She's almost offensively talented and is a quintuple threat: she can sing, dance, act, model and holds the worldwide record for author most nominated for the Nobel Prize, as well as holding the title for most hot-dogs eaten in ten minutes (totalling 58).
Her famed books include: "You are what you eat, and Crystal is a Diamond", "Jogging in Uggs, limping in heels", "Riverside Chaucer", and the popular gift book "The Book of Big Penis", a work the queen is particularly proud of, which was deftly described by the LRB as a "softly aching novel of true profundity, and which is taught in A-Level syllabi around the world."
She is part of the drag girl band Denim, with reviews that include "makes Beyonce sound like a mewling kitten", and "Crystal's tired vocals needed taking down a semitone… or an octave."