Timothy Knapman
Children's Author
Books
Assistant: Molly Jamieson
Books
Timothy Knapman is a children's writer, lyricist and playwright. His children's books have been translated into twelve languages and include the bestselling Mungo and the Picture Book Pirates and its sequels; Guess What I Found in Dragon Wood; The Mermaid, The Prince and the Happy Ever After; Fantastical Flying Machines; Little Ogre's Surprise Supper; Mythical Beasts and Fabulous Monsters; and the My Uncle Foulpest series. New stories are forthcoming from Macmillan, Simon & Schuster, Scholastic, Puffin and Hachette. His stories have been heard on CBeebies Bedtime Stories and Driver Dan's Story Train and he does lots of school visits and bookshop readings.
Recent Publications: 
SUPERHERO MUM (1st February 2018, Nosy Crow)
All mums are brilliant, and the mum in this story is no exception. She doesn't wear a cape or fly to earth from outer space, but she runs for the bus so fast it feels like flying, uses her super strength to carry her daughter's boots, coat, bag AND scooter, and can make bumps and bruises better with just a kiss. This mum really does have superpowers!
FOLLOW THE TRACK ALL THE WAY BACK (17th October 2017, Candlewick Press)
Woo-woo! When Little Train ventures way down the tracks, he's glad he remembers his mommy and daddy's coaching in a story with sure appeal for first-time adventurers.
Chooooo! Little Train is going out on the track all by himself for the first time. He runs through a field and rattles across a bridge. Clickety-clack! Rattly-tat! Then he climbs a mountain and races by the river.Clumpety-clip! Zippety-zoom! Oh, no! Now he's gone too far. Will Little Train recall what his mother and father said about finding his way home? With a nod to beloved classics such as The Little Engine That Could, here is a celebration of independence and parental reassurance that is sure to chug its way into the hearts of little readers everywhere.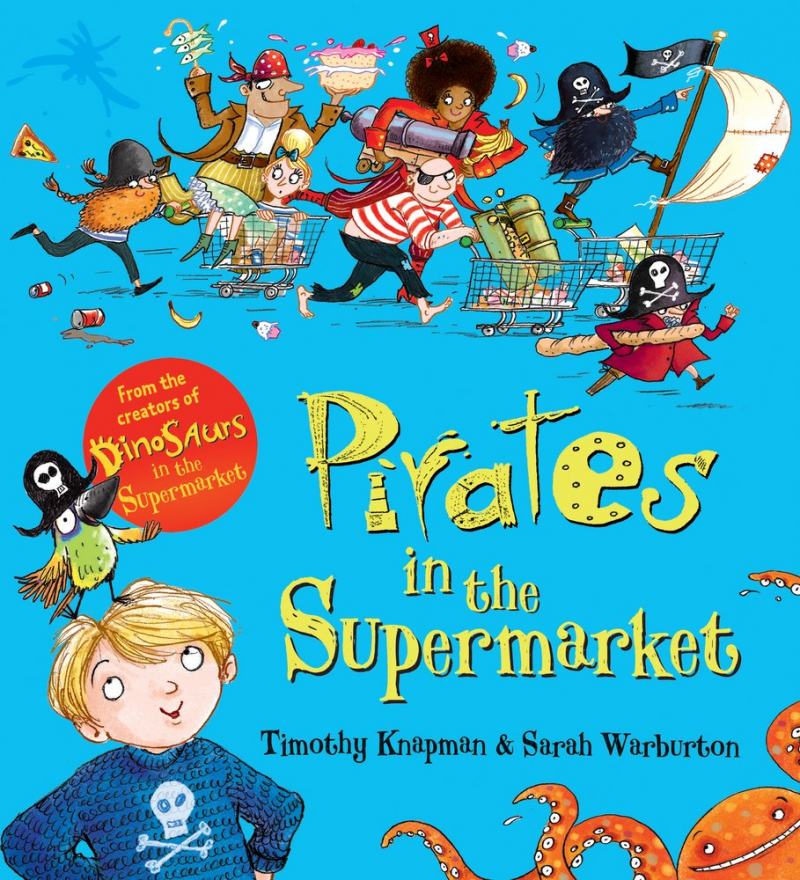 Children's
| Publication Details | Notes |
| --- | --- |
| 2017 | A wicked, wild read-aloud romp from Timothy Knapman, author of Soon, and Simona Ciraolo, winner of the Sebastian Walker Prize, this is the story of Jake ... the fastest mouse there ever was. NO ONE can catch him. Not the fox, not the wolf, not even the bear. "Can't catch me," teases Jake. "I'm the fastest mouse in the world!" But cunning Old Tom Cat has his eye on that sweet, young mouse for his dinner and he's got a plan. |