Timothy Knapman
Children's Author
Books
Assistant: Molly Jamieson
Books
Timothy Knapman is a children's writer, lyricist and playwright. His children's books have been translated into twelve languages and include the bestselling Mungo and the Picture Book Pirates and its sequels; Guess What I Found in Dragon Wood; The Mermaid, The Prince and the Happy Ever After; Fantastical Flying Machines; Little Ogre's Surprise Supper; Mythical Beasts and Fabulous Monsters; and the My Uncle Foulpest series. New stories are forthcoming from Macmillan, Simon & Schuster, Scholastic, Puffin and Hachette. His stories have been heard on CBeebies Bedtime Stories and Driver Dan's Story Train and he does lots of school visits and bookshop readings.
Latest Publications:
PIRATES IN THE SUPERMARKET (4th May 2017, Scholastic)
There's an anchor in the butter! There's a spyglass by the juice! There are parrots on the carrots! There are PIRATES on the loose! For one little boy, a trip to the supermarket is turned upside down. A swashbuckling pirate crew wreak havoc in the aisles, but the grown-ups can't see them. Can he convince the pirates to behave? A hilarious new picture book from the bestselling author and illustrator team behind DINOSAURS IN THE SUPERMARKET.
Upcoming Publications:
FOLLOW THE TRACK ALL THE WAY BACK (7th September 2017, Walker)
Today is a BIG day for little Train ...he's going out on the track, all by himself, for the very first time! From Ben Mantle and Timothy Knapman, the author of Soon and Time Now to Dream, comes the story of a Little Train who is going out on the track, all by himself, for the very first time! But before he goes, his Mummy and Daddy remind him: "When it's time to come home, no matter how far you are, just follow the track all the way back, where we'll be waiting." So Little Train heads off into the unknown with a clickety-clack...But, when night falls and the track runs out, will he remember what to do? Taking its place beside the classic The Little Engine That Could, young readers will share Little Train's trepidation and excitement in this uplifting and extraordinary read-aloud adventure, and rejoice in the gorgeously atmospheric artwork of illustrator Ben Mantle.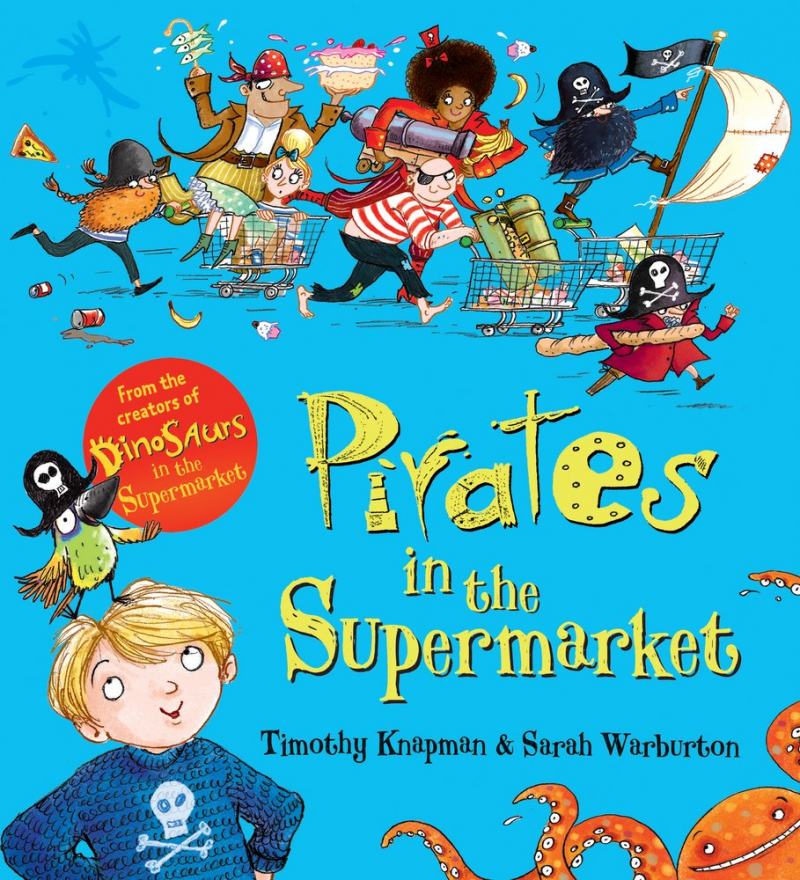 Children's
| Publication Details | Notes |
| --- | --- |
| 2017 | A wicked, wild read-aloud romp from Timothy Knapman, author of Soon, and Simona Ciraolo, winner of the Sebastian Walker Prize, this is the story of Jake ... the fastest mouse there ever was. NO ONE can catch him. Not the fox, not the wolf, not even the bear. "Can't catch me," teases Jake. "I'm the fastest mouse in the world!" But cunning Old Tom Cat has his eye on that sweet, young mouse for his dinner and he's got a plan. |