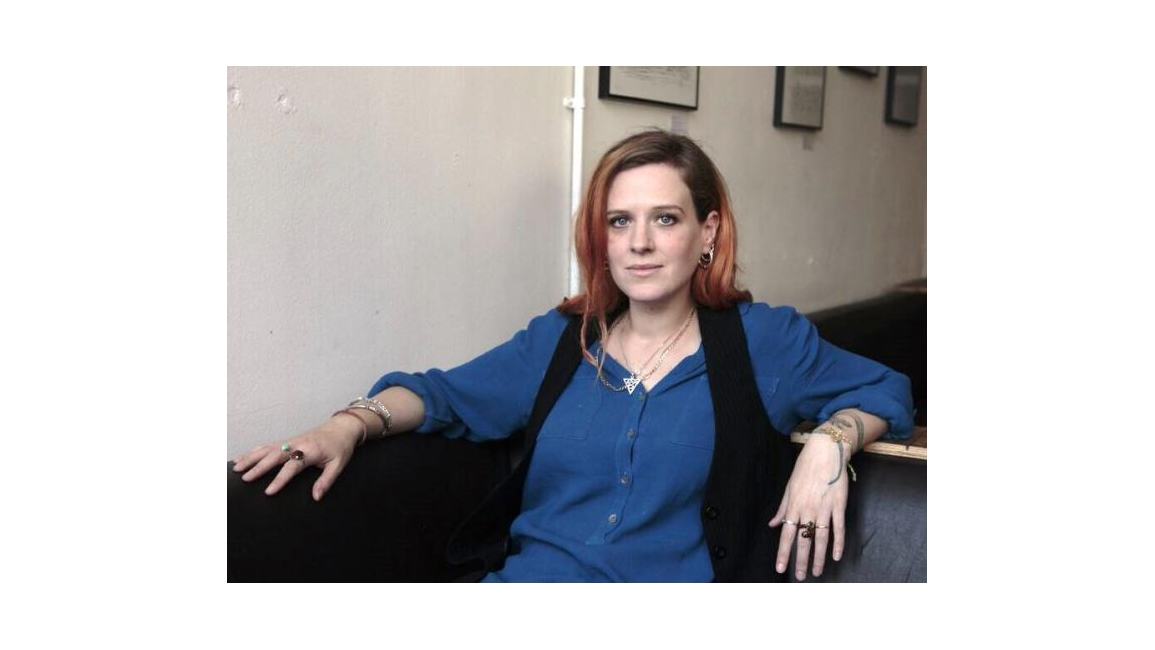 Photograph: Bronwen Sharp
Film, TV & Theatre
Assistant: Jennifer Thomas
Penelope's play, THE VILLAGE BIKE, played a sell-out run at the Royal Court in the summer of 2011 where it received rave reviews and was twice extended.  The play won the 2011 George Devine Award, the Charles Wintour Most Promising Playwright at the 2011 Evening Standard Theatre Awards and was nominated at the 2012 Olivier Awards for Outstanding Achievement in an Affiliate Theatre.  It was revived in New York in 2014 by the MCC Theater at the Lucille Lortel Theatre (off-Broadway), directed by Sam Gold and starring Greta Gerwig as 'Becky'.
EIGENGRAU played at the Bush Theatre in the Spring of 2010 to critical acclaim and was longlisted for the Evening Standard's Most Promising Playwright Award.
Her first graphic novel, BRIONY HATCH, co-written with her sister, Ginny Skinner, has been published by Limehouse Books.
Penelope has written episodes for all four series of FRESH MEAT, the Sam Bain and Jesse Armstrong comedy for Objective Productions / Channel 4.
Penelope is currently under commission to Headlong Theatre and her newest play, THE RUINS OF CIVILISATION premiered in 2016 at the Manhattan Theater Club. She has also completed her first short film this year, THE UNICORN, which she wrote and directed.
In October 2016 Penelope received the Berwin Lee Playwrights Award, a prize created to foster and promote the craft of playwriting in both the United States and the United Kingdom. 
US representation: Scott Chaloff at WME (New York) and David Karp and Erin Junkin at WME (Los Angeles).
In Development
Production
Company
Notes

C4/Hannah Mackay Productions

Co-written and Created with E V Crowe

Working Title

Original screenplay commission

Daybreak Pictures

Film adaptation of THE VILLAGE BIKE

Daybreak Pictures

Written & Directed by Penelope Skinner
Short Film
In post-production
Film
Production
Company
Notes

2014

Working Title Films

Co-written with Michael Hirst
Dir. Susanne Bier
Starring Saoirse Ronan as Mary

2013

Cowboy Films / Film4 / Passion Pictures / Prospect Entertainment / Protagonist Entertainment / UK Film Council

Dir. Kevin Macdonald
Other credited writers: Jeremy Brock, Tony Grisoni and Meg Rosoff
Starring Saoirse Ronan
Television
Production
Company
Notes

FRESH MEAT - SERIES 4 - EP.3

2016

Objective Productions/ Channel 4

TX: February 2016

FRESH MEAT - SERIES 3 - EP. 6

2013

Objective Productions / Channel 4

FRESH MEAT - SERIES 2 - EP. 5

2012

Objective Productions / Channel 4

FRESH MEAT - SERIES 2 - EP. 4

2012

Objective Productions / Channel 4

Additional material

2011

Objective Productions / Channel 4

Additional material
TX: 12 Oct 2011

2011

Objective Productions / Channel 4

TX: 05 Oct 2011
Theatre
Production
Company
Notes

2016

Manhattan Theater Club, New York

Dir. Leah C Gardiner

2015

Royal Court Theatre - Jerwood Theatre Downstairs

Dir. Michael Longhurst
Starring Kim Cattrall

2016

Red Stitch Actors Theatre, Melbourne

Australian Premiere
Dir. Ngair Dawn Fair

2015

Magic Theatre, San Francisco

American Premiere
Dir. Loretta Greco

2014

MCC Theater at Lucille Lortel Theatre, New York

American Premiere
Dir. Sam Gold
Starring Greta Gerwig
**Nominated - Outstanding New Off-Broadway Play (Outer Critics Circle Awards)**

OPEN SEASON - THE BIG IDEA: AGE

2013

Royal Court Theatre

Co-Curated with D C Moore
Part of Royal Court's Open Court season

2012

Donmar Warehouse at the Trafalgar Studios

Directed by Alex Sims
New version of play by Aleksei Arbuzov

2012

Chichester Festival Theatre - Theatre on the Fly

Directed by Tim Hoare
Performed in CFT's new performance space, Theatre on the Fly, created for their 50th Anniversary celebrations
Published by Oberon Books

2011

Paines Plough

Part of the Roundabout Season
2012: Shoreditch Town Hall
2011: Sheffield Theatres
Published by Faber & Faber

2011

Royal Court Theatre - Jerwood Theatre Upstairs

Directed by Joe Hill-Gibbins
* Winner of 2011 George Devine Award
* Winner of Charles Wintour Most Promising Playwright Award at 2011 Evening Standard Theatre Awards
* Nominated for 2012 Olivier Award for Outstanding Achievement in an Affiliate Theatre
Published by Faber & Faber
THE VILLAGE BIKE has had further productions in Sheffield, Germany, Czech Republic and France

2011

National Theatre - Lyttelton Theatre

Co-written with Moira Buffini, Matt Charman & Jack Thorne
Directed by Bijan Sheibani
Published by Faber & Faber

2010

Bush Theatre

Directed by Polly Findlay
* Longlisted for Charles Wintour Most Promising Playwright Award at 2010 Evening Standard Theatre Awards
Published by Faber & Faber
Amateur rights handled by Samuel French Ltd.

2009

Assembly @ George Street, Edinburgh

Directed by Daniel Goldman

2008

Old Red Lion

Directed by Daniel Goldman
Radio
Production
Company
Notes

2010

BBC Radio 7

Produced by Jeremy Mortimer

THE MAN IN BLACK: THE OLD ROAD

2009

BBC Radio 7

2008

BBC Radio 3

Interactive radio play

2006

Cookham FM

1 hour original radio play
Other
Production
Company
Notes

Limehouse Books

Co-written with Ginny Skinner
Longlisted for best book at the 2014 British Comic Awards

Fresh Meat: The Essential Guide for New Undergraduates/the Future Unemployed

2012

Objective Productions

As Contributor