THE WORST WITCH begins anew on CBBC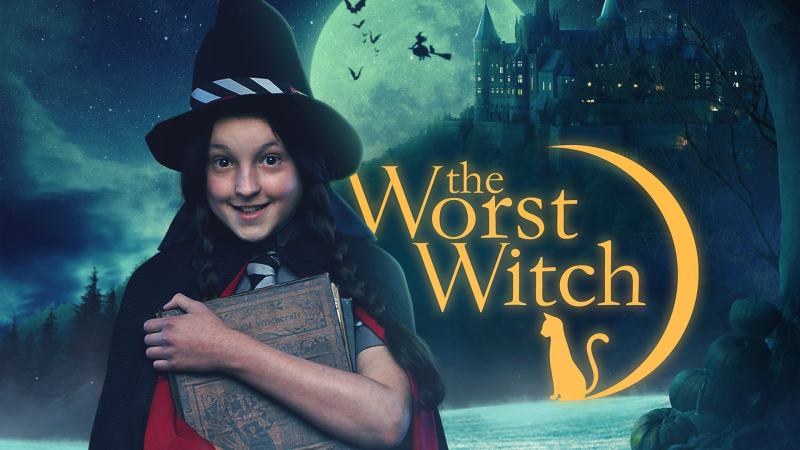 Tomorrow we welcome the long-awaited revival of Jill Murphy's hugely popular book series THE WORST WITCH as it begins on CBBC at 4:30pm.
With Brian Grant as lead director and Emma Reeves as lead writer, the series centres on Mildred Hubble, a girl from a world outside of magic who finds herself landing head first – quite literally - at Miss Cackle's Academy for Witches. Although she tries her best, her lack of magical knowledge sees her constantly getting things wrong and the series follows her adventures as she strives not to be The Worst Witch.
Key cast members include Nicola Stephenson as Ms Hubble, Olivier award-winning actress Clare Higgins as Miss Cackle alongside DOWNTON ABBEY star Raquel Cassidy as the formidable deputy head, Miss Hardbroom. The show also features new comers Bella Ramsey (GAME OF THRONES) as Mildred Hubble and Meibh Campbell and Tamara Smart as her best friends, Maud Spellbody and Enid Nightshade. The series follows their friendship as they navigate the trials and tribulations of a new school, the intrigue, the drama - and the rivalries - which come in the form of Mildred's arch enemy, Ethel Hallow, played by Jenny Richardson.
Back to News