Vote for Kayode! BELONG opens at the Royal Court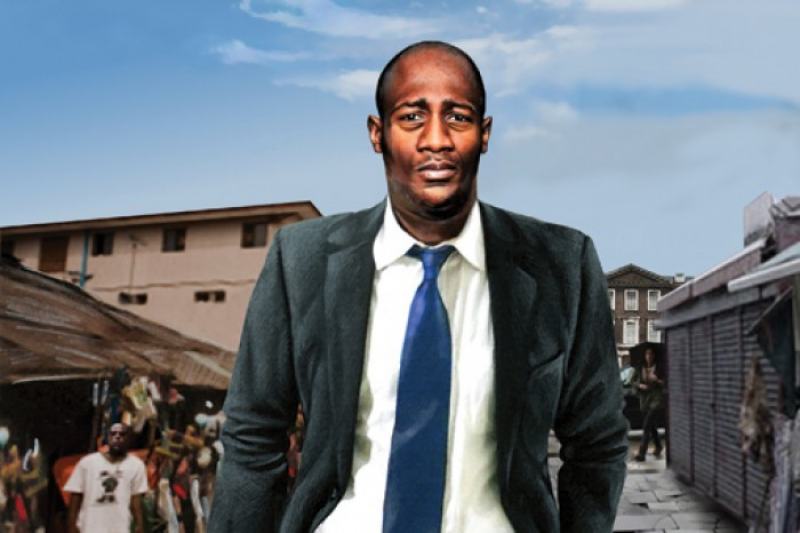 Bola Agbaje's newest play, BELONG, has opened at the Royal Court, in a production directed by Indhu Rubasingham, designed by Ben Stones, with a cast including Ashley Zhangazha.
Following on from Bola's previous hits at the Court, GONE TOO FAR! and OFF THE ENDZ, this play charts a disgraced politician's attempts to rediscover his identity by returning to his roots, but finding that such answers are by no means easy to come by.
A funny, honest and bitingly dark play by Bola Agbaje. Her last one (Gone Too Far) transferred downstairs and sold out. So should this.  Not a dull moment or an unintelligent line: and coming of a Nigerian family, Agbaje can drill into psychological, moral and political dilemmas which make many white ones seem positively bloodless, in every sense.
The Times ****
This talented young writer belongs firmly in the vanguard of contemporary British theatre.
Time Out ****
There's a bright, hard edge to the short, sharp scenes, which cover a lot of ground in 90 minutes.
A clever design by Ben Stones.
Whatsonstage
A provocative, lively piece that got a rousing reception at the Theatre Upstairs.
Guardian
Agabje's writing is funny and pointed, asking questions about corruption and identity... tense and engaging.
Evening Standard
The intensity of the final scenes is considerable.
The Stage
The play performs at in the Jerwood Theatre Upstairs until 26th May before relocating to the Bussey Building in Peckham from 31st May to 23rd June as part of the Court's Theatre Local programme, tickets for both of which can be bought here.
The playtext is published by Methuen and can be purchased from Amazon.
Back to News