UA Clients Nominated for TV CHOICE AWARDS 2017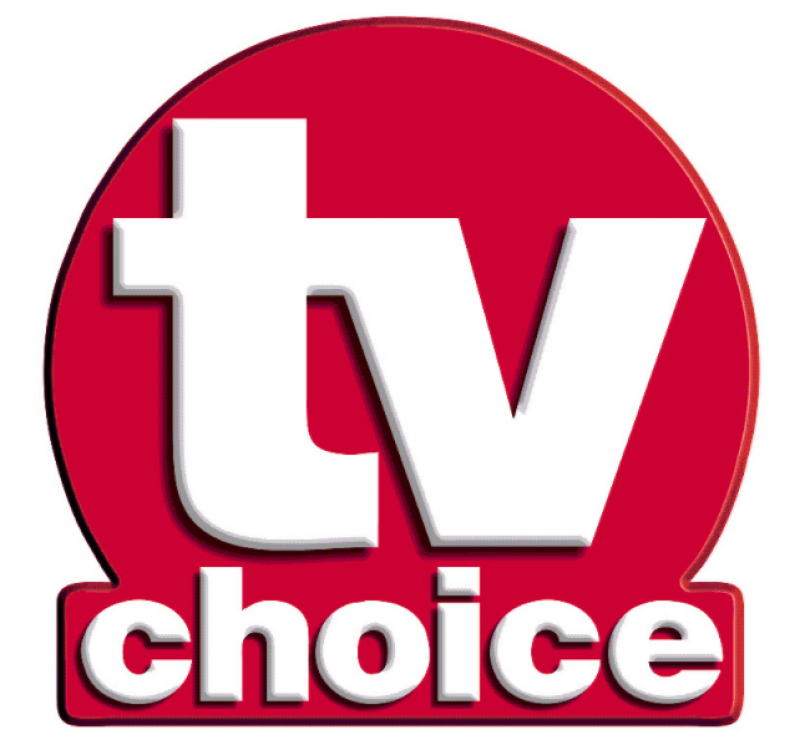 We are pleased to announce that UA have a whole host of clients involved in this year's TV Choice Awards!
Best New Drama:
THE CROWN - directed by Philip Martin with Daniel Ings
LITTLE BOY BLUE - written by Jeff Pope with Elizabeth Berrington, Nathan Clark Smith, Dan Skinner and Kent Riley and Music by Niall Byrne.
THE REPLACEMENT - written and directed by Joe Ahearne
TABOO – Created by Steven Knight, Episodes 1-4 were directed by Kristoffer Nyholm, with Anders Engström directing the final leg, with Tom Hardy, Jessie Buckley, Tom Hollander, Jason Watkins and Lewin Lloyd with production design by Sonja Klaus.
TUTANKHAMUN - directed by Peter Webber and cinematography by David Raedeker.
DECLINE AND FALL – with Jack Whitehall, Douglas Hodge, Nickolas Grace, Ashley McGuire and Martin Marquez
VICTORIA –  Episodes 1-3 were directed by Tom Vaughan and Olly Blackburn directed episodes 6 with Bruce MacKinnon, Margaret Clunie, Simon Paisley Day and John Lee as Director of Photography, Daniel Greenway as Editor, as well as Nic Collins as Hair and Make-Up designer.
LOADED – with Jim Howick,  Scarlett Alice Johnson, Tony Way, Martin Collins, Reuben Johnson, Reece Pockney, Jonny Dixon, Elizabeth Berrington, Nigel Planer. Dan Robinson edits Episodes 4 and 5.
CLIQUE – with Aisling Franciosi, Emun Elliott, Louise Brealey, Ella-Rae Smith, and Jack Bannon
GAP YEAR – with Jamie Demetriou, Rachel Redord, Director of Photography Si Bell.
GOOD KARMA HOSPITAL – with Kiran Sonia Sawar
Best Drama Series:
BROADCHURCH – with Olivia Colman, Richard Hope, Chris Mason, Jim Howick. Lewis Arnold directs the sixth Episode, the series features editing by James Taylor, production design by Anna Pritchard and Costume Design by Ray Holman.
ORDINARY LIES –  Written by Danny Brocklehur, with Joel Fry, Matt Di Angelo and Kayleigh Llewellyn.
SHERLOCK – with Daniel Hoffmann-Gill, Andrew Scott, Gina Bramhill, Art Malik, Rupert Graves and Tam Mutu.
ENDEAVOUR –  with Rebecca Lacey, Christopher Coghill and Jack Bannon.
THE FALL – with Colin Morgan, Aisling Franciosi, Valene Kane, Genevieve O'Reilly and Sophie Harkness.
FORTITUDE – with Lewin Lloyd, Mia Jexen, Paul Rattray and Richard Dormer.
THE LAST KINGDOM – with Erik Madsen, David Dawson, Emily Cox, Björn Bengtsson and Gerard Kearns
LINE OF DUTY – with Christopher Coghill, Patrick Baladi,  Jason Watkins and Edited by Andrew McClelland,  Music by Carly Paradis and Director of Photography Anna Valdez Hanks.
LUCKY MAN – with Amara Karan, Jing Lusi, Colin Tierney, Ryan Gage and Directors of Photography James Friend and Gavin Struthers.
Best Comedy:
BUCKET - written, created & starring Frog Stone, starring Miriam Margolyes, Maggie Steed and Stephanie Beacham, with script editor Barunka O'Shaughnessy and episodes 2 and 4 edited by Jo Walker. 
FLEABAG – with Sian Clifford, Olivia Colman, Jamie Demetriou,  Ben Bailey Smith and directed by Harry Bradbeer. Costumes are designed by Jo Thompson, with Tony Miller BSC as the Director of Photography, and edited by Gary Dollner, with Vicky Jones is a Script Editor.
BENIDORM – with Shelley Longworth, Tony Maudsley and Simon Greenall.
JOSH – with Moya Brady
MAN DOWN – with Ashley McGuire, Jeany Spark, Hayley Jane Standing, Isy Suttie and Tony Way.
THIS COUNTRY – with Ashley McGuire
WHITE GOLD – with Jack Doolan
YONDERLAND – co-written by and starring Jim Howick, with Tony Way, Jamie Demetriou and Dan Skinner.
CATASTROPHE – written and starring Sharon Horgan, with Douglas Hodge, Frances Tomelty and Peter Singh.
CHEWING GUM – with Jade Anouka
MOUNT PLEASANT – with Daniel Ryan, Nigel Harman Nicola Millbank and James Lance.
TRACEY ULLMAN'S SHOW – with Dan Skinner and Jamie Demetriou
WASTED – with Jamie Demetriou, Harrie Hayes and Elizabeth Berrington with Production Design by Charlotte Pearson.
ZAPPED – with Tony Way
Best Actress:
Camilla Arfwedson – HOLBY CITY
Olivia Colman- BROADCHURCH
Michelle Keegan – OUR GIRL
Pearl Mackie  – DOCTOR WHO
Best Actor:
Sanjeev Bhaskar – UNFORGOTTEN
Peter Capaldi – DOCTOR WHO
Tom Hardy– TABOO
George Rainsford – CASUALTY
Best Soap:
EASTENDERS – with writing contributions by Toby Frow and Thomas Hescott with Laurie Brett, Danny-Boy Hatchard and Jenna Russell
CORONATION STREET – with Debbie Rush, Les Dennis, Oliver Farnworth, Jane Danson, Catherine Tyldesley, Ben Price, Antony Cotton and Julia Goulding. 
EMMERDALE – with Emily Head, Charley Webb, Bhaskar Patel and Gillian Kearney.
First round voting is from May 16th to June 2nd and Voting on the Official Shortlist will go live on June 27th.
To vote for your favourites please click here.
Category:
Actors
Below the line
Comedy
Film, TV & Theatre
Back to News