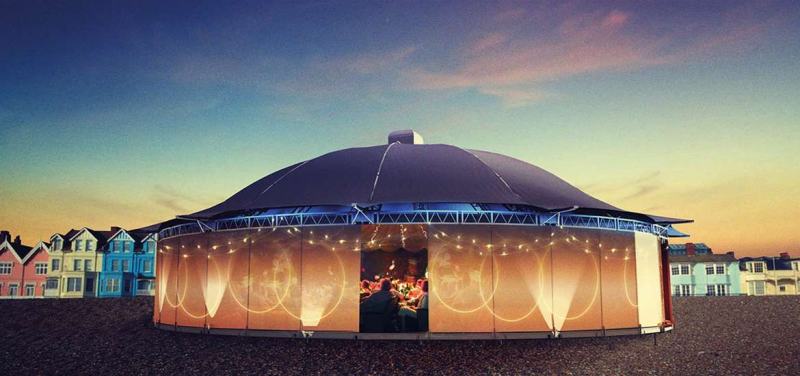 The annual HighTide Festival begins today and we are thrilled to announce it includes a wealth of UA clients.
Sam Steiner's Kanye the First has its world premiere opening from the 12th Sep – 14th October and stars Imogen Doel.   
Heroine also has its world premiere, running from the 13th September – 16th September. The play follows a young soldier, Grace, following a medical discharge from the army, faces a daunting return to the UK. She struggles to find her place, her people. Asmara Gabrielle stars and features set design by Richard Kent and Lighting by Elliot Griggs.
Kieran Hodgson performs his Edinburgh Comedy Award Nominated Maestro on Saturday 16th.
Jayde Adams takes her latest show Jayded to Walthamstow on the 28th September. 
Sea Fret written by Tallulah Brown opens on Wednesday 13th and follows Ruby, who make a choice of either following her friend inland for one final blow out or stay to help her father hold back the tide, as rising sea levels threaten the ground beneath her house.
For more information and the shows, please click here.
Category:
Actors
Below the line
Film, TV & Theatre
Back to News