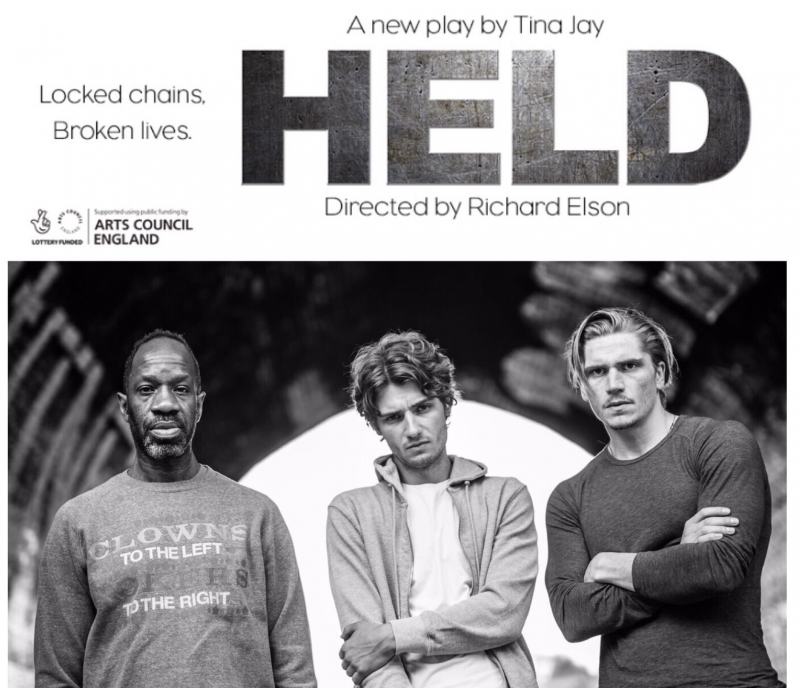 It's the Press Night of  HELD tonight at Tristan Bates Theatre. 
HELD is a new play, written by Tina Jay and directed by Richard Elson, that explores the broken lives of five prison inmates and the chains that bind them. HELD is presented in two acts - WALKING (Winner of the Kenneth Branagh Award) and DOG CITY (previously performed at Lost Theatre, and recently selected for BBC Drama Room 10.), now reworked as two interlinking stories in the same men's prison, starring Jack Brett Anderson. 
Richard is an Award Winning and RTS nominated director with credits including the acclaimed cutting-edge documentary film SHADOW TRADE, his debut film A CHRISTMAS STAR featuring Pierce Brosnan and Liam Neeson, and short 78 BREATHS, for which he won the Sheffield Doc Fest Arri Award.
Richard's ability to direct across all mediums, has seen him prosper in theatre, film, TV drama, documentaries and commercials, with several upcoming projects currently in development.
Jack finished filming a lead role in series 5 of the Award-Winning Fantasy Drama WOLFBLOOD earlier this year. Other recent credits include British thriller DON'T HANG UP with Sienna Guillory and horror film, HOUSE OF SALEM. He also played the lead in BBC 3's, BOY'S GUIDE TO RAPE, from BAFTA-Winning director Ben Anthony.
The play runs until the Sat 17 June.
Back to News