Gordon Buchanan in BBC One's 'Lost Land of the Tiger'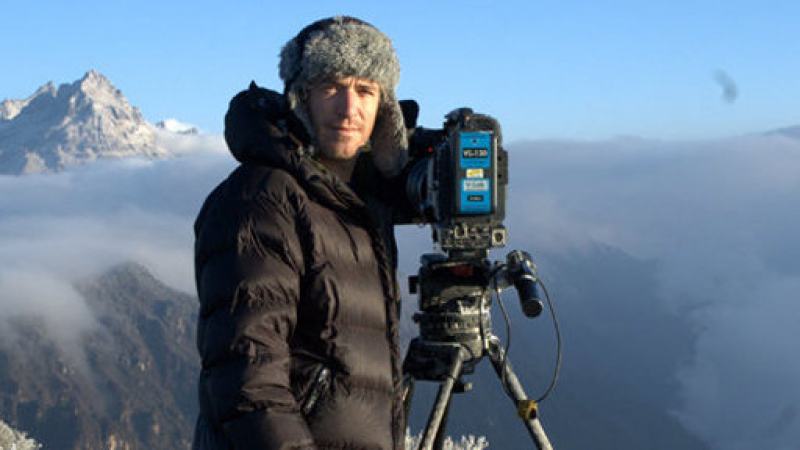 A "lost" population of 'mountain' tigers has been filmed living in the Himalayas.  The discovery has stunned experts, as the tigers are living at a higher altitude than any others known and appear to be successfully breeding.
Their presence in the Bhutan highlands has been confirmed by footage taken by a BBC natural history camera crew, broadcast this week as part of the BBC One programme 'Lost Land of the Tiger'. 
BBC wildlife cameraman Gordon Buchanan, who has filmed wild cats worldwide for more than 10 years trekked up into the mountains, where he then set a series of camera traps that would automatically film any creature moving in front.  
The cameras recorded a wealth of wildlife, including red foxes, jungle cats, monkeys, leopards, Himalayan black bear, tarkin, serow, musk deer and even a red panda.
Most extraordinarily, the cameras took footage of two wild tigers, one male and one female, a discovery that moved Gordon to tears.
This is the only place on earth known to have tigers, leopard and snow leopards all sharing the same valley.  It is remarkable to have these three big cats sharing their range.
The images are the first known footage of tigers in the remote mountains of Bhutan and the first hard evidence that tigers are capable of living at that altitude.
"The fact they can live here is just so important, for tigers in the wild, for their future," said Gordon, on seeing the footage for the first time.
The large male tiger, sighted at an altitude of 4,100m is recorded scent-marking, confirming that the tiger pair are living within their own territory, and not just passing through.
The female tiger, sighted at the same altitude, can also be seen to be lactating, strongly suggesting the tigers are breeding at that altitude.
Further footage shows tigers living lower at an altitude of 3000m.
Back to News