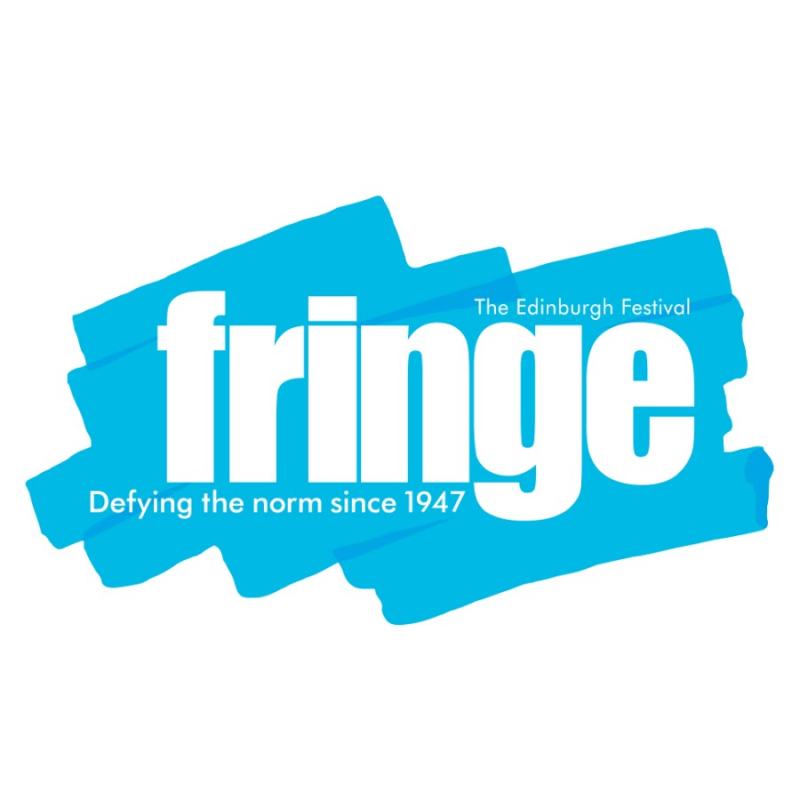 United Agents has some fantastic talent up at the Fringe Festival this year, which takes place from the 4th to the 28th August. 
Here is a list of all our shows:
Michael Abubakar, Natasha Jenkins (Production Designer) & Douglas Maxwell (Writer)
Times vary (1hr 25 mins)
Traverse Theatre (Venue 15)
Dougie has just turned 50 and his family are throwing him a party. But it's he who has the surprise. A bombshell proposal. He wants his ex-wife Arlene to back his new endeavour. He wants to serve a global cause, to make right a terrible wrong, even if it puts their daughter's future at risk. They can all sense a scam, but Dougie won't back down. He is convinced this is his only chance to do something truly glorious, but his motivation may not be as pure as it seems. An explosive new play by Douglas Maxwell.
21:30 (1 hr)
Pleasance Courtyard (Venue 33)
Lastminute.com Best Newcomer nominee 2016, Jayde Adams is back with a new show and it's about popularity. Ridiculous in her pursuit of acceptance, Jayde has always found it hard fitting in and now fitting in is currency. Chortle Best Newcomer nominee 2017 and Funny Women winner 2014. 2016's show gained five stars across the board. 'Third funniest woman in the world. Fact' (Dawn French). 'Fearless force of nature' (Independent). 'Britain's funniest woman comic' (Daily Mail) (and they hate women, so it must be true).
21:00 (1 hour)
Underbelly, Cowgate (Venue 61)
It's pop in a dazzling new costume. It's drag as you've never experienced before. Drag supergroup Denim are hitting Edinburgh on their one-stop world tour. Revel in Denim's unique brand of explosive pop in their hotly-anticipated Edinburgh debut. Join Denim as they give back to their billions of fans. 'I think they're called Denim' (Kate Moss). 'London's hottest new girl band' (Vice). 'The Queens steal the show' (Evening Standard). 'A hysterical cabaret-musical' (Vogue).
15:45 (45 mins)
Opium (Venue 96)
Three feisty northern lasses present a right good sketch show that's full of heart, songs, larger than life characters and highly flammable 80s blouses. Between them, Cassie Atkinson, Kat Butterfield and Charlotte Pearson have written for BBC Radio 4, Russ Abbot and Comic Relief, been finalists for BAFTA and Funny Women writing awards, studied comedy at the prestigious National Film and Television School and have popped up on E4 and ITV. Recent semi-finalists for the 2017 Leicester Square Sketch Off competition, the blouses bring you a show full of sharp observations, songs and surreal silly fun.
Brad Birch (Writer) 
13:25 (1 hr 10 mins)
Roundabout @ Summerhall (Venue 26)
Rebecca and Paul are running away. Away from memories and mistakes. They're trying to save their relationship. They need time and space. An isolated house in the country is the perfect place to work things out. But you can't run forever. Especially when you're being followed. Black Mountain is a tense psychological thriller about betrayal and forgiveness by Fringe First winner and recipient of the prestigious Harold Pinter Commission, Brad Birch.
ALI BRICE'S NEVER-ENDING PENCIL
14:30 (50 mins)
Heroes @ The Hive (Venue 313)
A monk starts the show. You'll be taken on a journey full to the brim with nonsense, heartfelt silliness and quite possibly a song! Ali Brice is a character comedian. He's chasing his dreams and has almost caught up with them. Come and celebrate the tomfoolery of life with a man whose greatest joy is making a perfect ham sandwich. 'A twinkle-eyed comedy natural' ***** (ShortCom.co.uk). 'A side-splittingly comical entity' ***** (TheUpcoming.co.uk). 'Joyously bonkers…the perfect level of exaggerated oddness' **** (Chortle.co.uk). 'The Mighty Boosh and Reeves & Mortimer, with a bit of Phoenix Nights' **** (BroadwayBaby.com).
CHRISTOPHER BLISS: WRITING WRONGS
14:55 (1 hr)
Voodoo Rooms (Venue 68)
Christopher Bliss writes two to three novels a day. He's fairly well known amongst his family and friend, and he's pretty sure he's the best writer in his village. One of last year's 'hidden treasures' (Fest), Rob Carter's loveable character is back with a new hour of unique storytelling and literary blunders. 'One of the best character shows we've seen for a long time' (Comedy.co.uk). 'Consistently pant-wettingly funny' (Fest). 'This is a fresh, original show and one of the gems of this year's fringe' (FringeGuru.com).
15:30 (1 hr)
Pleasance Courtyard (Venue 33)
One third of Massive Dad – 'Hilarious' **** (Guardian) – Tessa has an absolutely useless degree in Anthropology and some very big questions about how we got here. Her debut show combines character and story-telling with very intense academic research. Which is surely what everyone wants from their comedy. Tessa has appeared on Newsjack, Comic Relief, Sky Arts, BBC Three, @elevenish, Comedy Central and BBC Radio 4, and she'd very much like you to come and hang out with her. 'I love Tessa Coates' (Caitlin Moran).
20:50 (1 hr)
The Stand Comedy Club 2 (Venue 5)
After years in the sketch show game, Iain Connell, star and co-creator of BBC hit show Burnistoun (a sell-out at the 2016 Edinburgh Festival Fringe) is throwing caution to the wind and finally succumbing to his long-suppressed desire to become a stand-up comedian. This work in progress will see Iain share his take on the familiar yet unpredictable ingredients that make life Some Buzz.
14:30 (1 hr 30 mins)
Assembly Rooms (Venue 20)
In the smouldering kitchen of a remote South African farmhouse, 23 years after apartheid, a single night of brutality and tenderness unfolds between a black farm labourer and his white master's daughter. The visceral struggles of contemporary South Africa are laid bare as the couple's deadly attraction spirals out of control and they battle over power, sexuality, memory, mothers and land. Winner of more than 20 prestigious theatre awards, this Yael Farber sensation returns to the Assembly stage. ***** (New York Times). ***** (Guardian). ***** (Telegraph). ***** (Times). Winner of the 2012 Scotsman Fringe First Award.
16:30 (1hr)
Pleasance Courtyard (Venue 33)
After a sell-out debut show at the Edinburgh Festival Fringe last year, Giants return with their sophomore hour. And boy, will it be great? Boy: no. Join Barney and Will for their unique brand of musically-infused sketch comedy, as they chart the past, present and future of their lifelong friendship with their 'distinctive twist on the genre's dynamics' (Chortle.co.uk). Guardian's Recommended Shows 2016 and Metro's Top Three Sketch Shows 2016. **** (Skinny). **** (Edinburgh Festivals Magazine). **** (FreshAir.org.uk). 'Tightly woven and precision-timed, smartly self-aware but capable of dishing out big, daft laughs too' (List).
22:00 (1 hr)
Pleasance Courtyard (Venue 33)
This year they're bringing their first "Best Of" show to the Edinburgh Fringe, featuring a heady mix of sketches from their 2015 Edinburgh Comedy Award-nominated debut Daphne Do Edinburgh, and their critically-acclaimed 2016 follow-up, Daphne's Second Show.
In 2016 Daphne created, wrote and starred in their very own BBC Radio 4 show, Daphne Sounds Expensive, and are now working on its second series.
'This has to go down as one of the best sketch shows at the Fringe in years.' ★★★★ ½ (Chortle)
ALL WE EVER WANTED WAS EVERYTHING
James Frewer (Composer / MD / Performer) 
20:45 (1 hr 15 mins)
Roundabout @ Summerhall (Venue 26)
Meet Leah and Chris; raised on Harry Potter, New Labour and a belief they would be special. But what happens when dreams don't become reality? Set over three decades, from Cool Britannia to Brexit Britain, this is gig theatre from the award-winning team behind Weekend Rockstars. 'Re-inventing the idea of musical theatre from the smouldering ashes of everything you thought you knew about musical theatre' (Andrew Haydon on Weekend Rockstars).
23:00 (1 hr)
Summerhall (Venue 26)
The Edinburgh Comedy Award-winning show that 'defined comedy in 2016' (**** Guardian) and earned a Total Theatre Award nomination for Innovation returns for 10 days only. Come and see the 'hot ticket' (**** Evening Standard) of last years festival before it finishes its international tour here at the Edinburgh Fringe. 'A brave, funny, and frankly magnificent piece of work' ***** (Fest). 'A wildly inventive hour' **** (Times). 'A true one-off' **** (Telegraph). 'The impact is difficult to over-emphasise' **** (Scotsman). 'A mercurial talent to watch' **** (Independent). 'The talk of the festival' **** (Chortle.co.uk).
THE NEXT BEST THING : HOW TO BE GOOD AT EVERYTHING
Chris Gau (Writer / Director) 
16:45 (1 hr)
Pleasance Courtyard (Venue 33)
Being a millennial in the modern world is hard. But best friends Jay and Katie have all the answers. Luckily, they're willing to share their wisdom with you. Over a riotous hour of absurd, grotesque and boldly original sketch comedy, these two idiots will make you good at everything. No refunds. 'Surreal' ***** (FemaleArts.com). 'Frighteningly unhinged and consistently well-observed' (BroadwayBaby.com). Written by Next Best Thing and Chris Gau. Directed by Chris Gau (creator of Borderline, Channel 5).
THE FREE ASSOCIATION : JACUZZI
Chris Gau & Michael Orton-Oliver 
23:00 (1 hr)
Pleasance Courtyard (Venue 33)
The improv powerhouse returns with their smash-hit show: Jacuzzi. Join The Free Association for the hottest improvised show on the Fringe, where a special guest from the world of comedy and beyond joins an all-star team of improvisers for an hour of spontaneous hilarity. Featuring members of improv and comedy institutions including Austentatious, Massive Dad, Max and Ivan and more. Come on in, the water's fine. 'This is what proper improv looks like' **** (FestMag.co.uk). 'A superb master class in the art of improv' ***** (LondonTheatre1.com). 'Impressive' **** (ThreeWeeks). 'Wild, witty and wickedly funny' **** (Edinburgh49.org).
Madeleine Girling (Designer) 
19:30 (1 hr 10 mins)
Summerhall (Venue 26)
'I don't have to remember being in pain. I'm not sure that's something we can do. And in my case, it's irrelevant. You can't remember something that's still happening.' One woman attempts to articulate her experience of physical pain. Pain with no apparent cause. Also, she's met someone, and they want to make this work. A new show from a Fringe First award-winning team exploring life in extremity and the joy that can be found there. Commissioned by Battersea Arts Centre/The New Wolsey Theatre. Supported by artsdepot. Funded by The Wellcome Trust.
19:00 (1 hr)
Pleasance Dome (Venue 23)
Inundated: Verb. One: To overwhelm (someone) with things or people to be dealt with, eg, online dating is inundated with vacuous superficial people looking for meaningless interactions based on a photo where you have to look hot. Two: Flood, eg, a man crying his eyes out. Fresh from supporting Jack Whitehall and Rob Beckett on their sold-out UK tours, Lloyd is back in Edinburgh in:Undated. A show about overcoming the overwhelming. Star of BBC's Taxi to Training, Drunk History (Comedy Central) and Soccer AM (Sky Sports 1). 'Disarmingly good' (Times). 'Jaw-dropping' (Evening Standard).
14:40 (1 hr)
Underbelly, George Square (Venue 300)
'Spin. Spiralize. Blend. Repeat. Today, I am successful. Today, I am empowered. Today, I am thin – I mean, healthy. F*ck it!' When did our obsession with wellness start making us sick? One woman's journey through the dirty world of clean living. A story about control, restriction and too much turmeric. From the team behind Mush and Me (Winner: IdeasTap Underbelly Award and Holden Street Theatre Awards). Written and performed by Daniella Isaacs. 'Some of the best acting I've seen on the Fringe this year' (Telegraph). Warning: may contain traces of gluten.
Natasha Jenkins (Designer) 
18:45 (1 hr 15 mins)
Army @ The Fringe in Association with Summerhall (Venue 210)
Four police officers sit in a riot van. Called out to a domestic dispute which may turn violent, they are on standby; waiting to enter a flat where a man is wielding a samurai sword. We wait with them, experiencing the relationships forged through the stress of the job and the turmoil of being caught between following orders and protecting themselves. Written by a former police officer, Stand By lays bare the modern day police service. Uniquely, audiences are asked to wear single-earpiece headphones, as police officers do, to tell this urgent story in a multi-sensory way. www.madeinscotlandshowcase.com
18:30 (1 hr 20 mins)
Northern Stage at Summerhall (Venue 26)
A witty and touching new play about class, friendship and absence, set in the forgotten town of Skelmersdale by award-winning writer and comedian Jackie Hagan. Shaun and Dent grew up best friends on the same council estate in Skem. Dent left, full of ambition, but 10 years later she's back. Can Shaun convince her Skem is an inheritance better than any house? Directed by Amit Sharma of Solid Life of Sugar Water: 'Startlingly good' **** (Times). All performances include creative captioning and audio description.
18:20 (50 mins)
Heroes @ Monkey Barrel (Venue 515)
BAFTA nominee. UK Barry winner: Best Show and Best Performer. Spencer Jones returns to Edinburgh with a mash-up of music, visual, prop, character comedy. Creator, writer and star of BBC's Big Babies. As seen on Live At The Apollo, Upstart Crow, Skins, Hollyoaks, Family Tree. The Herbert wakes up in his flat on a very important morning. He has an audition for a big movie and he is determined to get it right but he just can't get the lines right. ***** (Times). *****1/2 (Chortle.co.uk). ***** (Evening Standard). **** (BroadwayBaby.com). **** (Scotsman).
17:00 (1 hr)
Heroes @ Monkey Barrel (Venue 515)
The only winner of the Best Show and Best Newcomer Edinburgh Comedy Awards returns for the first time. 'Now this is how you do absurd comedy… a bold, hilarious debut… he has forged comedy gold' (Chortle.co.uk). 'A true comedy original' (Time Out). 'Kearns could be your new King of Comedy' (Evening Standard). 'Heading for the comedy stratosphere... you're in the hands of a master' (Guardian). As seen/heard on Top Coppers, Cats Does Countdown, Drunk History and BBC Radio 4.
21:35 (40 mins)
Ciao Roma (Venue 283)
Rising comedy star Sarah Keyworth, a Funny Women finalist 2015 and tour support for Stewart Francis and Kerry Godliman, examines what it means to be a child raised believing you could be anything you wanted to be and then turning 24 and realising you are just the same as everyone else. In Why Not? this hilarious young comic explains why there might be more than one good reason why the world is not Generation Y's for the taking! 'Charming' (Independent). 'Excellently deadpan' (Huffington Post). 'The funniest of bones' (Shappi Khorsandi).
18:50 (1 hr)
Pleasance Dome (Venue 23)
Some men have brought us to the brink of apocalypse. Now meet their wives. For too long they've been kept in the shadows. For too long they've been just a piece of lean meat on the arm of a sociopath. Well, not any more, Edinburgh. For one hour only, open your earholes and hear them speak! 'Every hour should be this much fun' ***** (ThreeWeeks). 'A formidable comic powerhouse' **** (Chortle.co.uk). 'The next Joyce Grenfell' (Spectator). 'One of the UK's best' ***** (New Current). 'Comedy gold' **** (List). **** (Herald).
ORESTEIA : THIS RESTLESS HOUSE
18:00 (4 hrs 25 mins)  
The Royal Lyceum Theatre
A father's horrifying sacrifice of his daughter sets in motion a cycle of bloody revenge. Murder and madness ensue, testing the loyalties of his remaining children and propelling them to the edge of reason. The curse that has gripped the family for generations looks as if it will never end as the ghosts of the past continue to haunt and torment the survivors.
13:55 (1 hr)
theSpace on Niddry St (Venue 9)
A new comedy by Dan Freeman starring Sylvester McCoy, Richard Oliver and Robert Picardo. An Englishman, an Irishman and a Scotsman walk into a joke...
Henry Naylor (Writer) 
16:30 (1 hr)
Gilded Balloon Teviot (Venue 14)
The Mediterranean, 2017, rough seas. An ageing fishing boat is sinking fast, under the weight of refugees. As it dips lower in the water, one young Syrian is panicking. She can't swim. And she's six months pregnant... Two-time Fringe First-winner Naylor's Echoes and Angel transferred off-Broadway and won 17 major international fringe awards. The Times wrote: 'Naylor is emerging as one of our best new playwrights', and chose Angel as one of The Ten Best Plays of 2016. Directed by London Classic Theatre's Michael Cabot and featuring the 'astounding' (***** TheatreGuide.com.au) Avital Lvova.
17:45 (1 hr)
Pleasance Courtyard (Venue 33)
One of the brightest young talents on the comedy scene, with a fresh and fierce female voice, Lauren Pattison has arrived with her hotly anticipated debut hour about embracing your flaws. After stellar performances at both Leeds and Latitude Festival and supporting Katherine Ryan on tour, this baby-faced comic has proved herself a force to be reckoned with. 'Star of the future... Lauren Pattison looks set for fame' (List). 'Rising star' (Evening Standard).
20:35 (1 hr)
Underbelly, Cowgate (Venue 61)
From the producers of the five-star hits Margaret Thatcher: Queen of Soho, How to Win Against History and Dizney Rascal, Prom Kween is a coming of age satire for those who hit that age years ago. A musical for any kid who took their glasses off and still didn't look pretty. Any kid who questioned what it meant to be beautiful. It's a story of falling in love with who you are. Think Grease meets Drag Race meets a Trump rally with sequins. Lots of sequins. Proudly part of the Underbelly Untapped season.
12:30 (50 mins)
Heroes @ Monkey Barrel (Venue 515)
'Traditionally, unmarried maids were sent into the vegetable garden to choose the perfect cabbage' (Anon). Bonkers storytelling with a heart and an elusive cabbage. Trapped in a dysfunctional household, will an Edwardian(ish) maid's devilish streak ruin everything or will the cabbage save her? Debut solo show from half of sketch duo LetLuce. 'Brilliantly playful… marks Lucy out as something rather special' (LaughOutLondonComedyClub.co.uk). 'Lucy Pearman is so very endearing to watch and an integral feature of pioneering new comedy in a big way' ***** (FunnyWomen.com). 'Genuine comedy talent, subtle, straight and seemingly completely crackers' ***** (TheGoodReview.com).
David Plater (Lighting Designer) 
Time varies
The Kings Theatre
The Divide is an extraordinary new work by one of the UK's greatest storytellers, Alan Ayckbourn. Unfolding over two parts, The Divide is a tale for our own turbulent times that unflinchingly examines a dystopian society of brutal repression, forbidden love and seething insurrection.
A century from now, England has been decimated by a deadly contagion. Contact between men and women is fatal. They are forcibly separated by a divide. Men wear white as a mark of their purity and women – still infected – wear black as a sign of their sin.
Brother and sister Elihu and Soween grow up in a small town devastated by disease, learning the ways of the closely monitored society around them. But when Elihu falls for the daughter of two radical mothers, he risks not only fatal disease but also igniting a bloody revolution.
Spread across two separate Parts, The Divide is a hugely engaging and constantly surprising story of a society that segregates – but is still recognisable. It is a vastly ambitious project, teeming with richly imagined detail that recounts the work of George Orwell, Aldous Huxley and even Nigel Kneale's Quatermass films.
18:00 (1 hr)
Pleasance Courtyard (Venue 33)
Edinburgh Best Newcomer nominee (me) and English Comedian of the Year (also me) returns with a 'powerfully entertaining' (Chortle.co.uk) show about the stars (in the sky), memories (in the mind) and my Nanna (in a home). Tour Support for Joe Lycett, Jason Manford and Nick Offerman. Sold out UK/Australian tour. Five-star Uber rating. As seen on BBC, ITV and Channel 4. Six million YouTube hits. 'Unstoppable force' (Chortle.co.uk). 'A teenage Alan Bennett' (Skinny). 'Inspirational and moving' ***** (ArtsAwardVoice.com). **** (Independent). **** (Sunday Times. **** Scotsman. **** (List).
20:20 (40 mins)
Ciao Roma (Venue 283)
Tired? Depressed? Your gender getting you down? Experience what this world would be like as a matriarchy! Like a holiday for your gender binary! Lasting results! Free seat to sit in! 'Since experiencing a matriarchy, I have felt constantly sad because I wish I lived in one' (One of many satisfied customers). From hotly-tipped new character comedian Cam Spence.
LEMONS, LEMONS, LEMONS, LEMONS, LEMONS
Sam Steiner (Writer) 
12:00 (1 hr)
Roundabout @ Summerhall (Venue 26)
Walrus' award-winning show returns to Paines Plough's Roundabout for two weeks only. The average person will speak 123,205,750 words in a lifetime. But what if there were a limit? Oliver and Bernadette are about to find out. This two-person show imagines a world where we're forced to say less. It's about what we say and how we say it, about the things we can only hear in the silence, about dead cats, activism, eye contact and lemons, lemons, lemons, lemons, lemons. 'About as promising as debuts get' (Time Out).
Milly Thomas (Writer) 
16:20 (1 hr)
Assembly George Square Theatre (Venue 8)
'I have fantasies... I lead you to a table… and I hurt you.' A relationship. A relationship rotting. Purgatory. Is having no reason to stay a reason to leave? At what point does the abuser become the abused? And why aren't we more afraid of women? Two actors, one couple, swapping roles. A savage new play by Milly Thomas (Clique BBC3, Clickbait and A First World Problem, Theatre503) exploring violence in relationships, our expectations of gender and what happens when we're no longer in love but refuse to let go.
16:40 (1 hr)
Underbelly Cowgate (Venue 61)
'I've been dead for three days.' A woman. A suicide. A choice. A fly on the wall. A funeral. A Bakewell tart. A life. A lie. A truth. An ending. Of sorts. Life, Alice thinks, isn't worth living. So, Alice kills herself. Sort of. Forced to watch the aftermath of her suicide and its ripple effect on her family and friends, Alice quickly learns that death changes people. And that death isn't the change she hoped for. Writer and performer Milly Thomas is a devout pessimist and chronic oversharer. Credits include Clique (BBC3), Clickbait and A First World Problem.
Nicola Wren (Writer/Performer) 
14:15 (1 hr)
Pleasance Courtyard (Venue 33)
Replay. When a fiercely independent, workaholic police officer finds herself on the street where her brother once lived, she is propelled back to her vibrant childhood and forced to confront a tremendous loss. Replay is an intimate, funny and moving new monologue, written by Nicola Wren (501 Things I Do in My Bedroom) and brought to you by Edinburgh Fringe favourites DugOut Theatre (Swansong, The Sunset Five and Inheritance Blues).
21:00 (50 mins)
Just the Tonic at The Caves (Venue 88)
Multi award-winning stand-up and absolute mess Harriet Kemsley has survived another year and returns with her best show yet. Credits: Damned for Channel 4, Kevin Hart's LOL Live, tour support for Katherine Ryan and Isy Suttie. 'A very funny new stand up' (Time Out).
Category:
Actors
Comedy
Film, TV & Theatre
Back to News