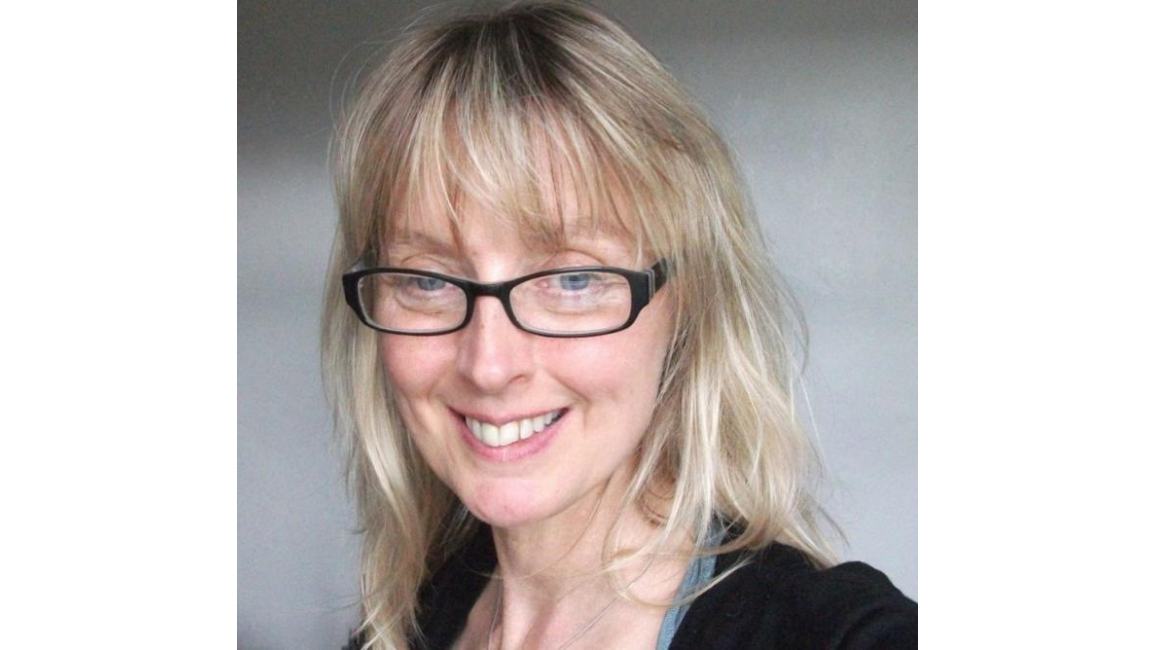 Film, TV & Theatre
Assistant: Jennifer Thomas
Hattie Naylor is an award-winning writer. Plays include IVAN AND THE DOGS (nominated in the Olivier Awards for Outstanding Achievement, and winner of the Tinniswood Award in 2010), the critically acclaimed GOING DARK with Sound&Fury Young Vic, The Science Museum 2013/14 Critics Choice, BLUEBEARD directed by Lee Lyford for their company Gallivant (Soho Theatre, Bristol Old Vic 2013),  THE DIARIES OF SAMUEL PEPYS (nominated Best Radio Drama 2012), THE AENEID (nominated in the BBC Audio Awards for Best Radio Adaptation 2013). Opera includes ODYSSEUS UNWOUND with composer Julian Grant for Têtê à Têtê, PICCARD IN SPACE with composer Will Gregory (Goldfrapp) for the Electronica Festival at the Southbank 2012 and broadcast on Radio 3. WEIGHTING for the circus company Extraordinary Bodies is currently touring.
Other work includes THE FRENCH DETECTIVE AND THE BLUE DOG (2012) THE NUTCRACKER (2009) for Theatre Royal Bath ALICE THROUGH THE LOOKING GLASS (2007) for the Tobacco Factory, all co-written with Paul Dodgson, and MOOMINLAND MIDWINTER with Horse and Bamboo and The Egg. Work for young people includes: THE ODYSSEY (published Methuen 2008), BEN HUR Theatre Royal Bath 2010, COMFORT Islington Community Theatre 2011, and CLAUSE 39 for Salisbury Playhouse Young Peoples Theatre Company 2015 performed in the Salisbury Cathedral as part of Magna Carta celebrations.
Naylor studied Dance at Nottingham Trent University before attending Cheltenham Art College. She then went on to study Fine Art at the Slade School of Art, specializing in Sound and Text under Stuart Brisley. She has also completed one year of study on Phil Parker's Screen Writing MA, London College of Printing. After college she set up and ran Puzzle Club with David Ellis. She runs her own theatre company Gallivant with Lee Lyford, and has taught internationally. She is currently lecturing at Sheffield Hallam University for Screen and Stage.
Work in development includes the puppet opera THE DEPRAVED APPETITE OF TARRARE THE FREAK with Wattle and Daub, THE LETTERS OF PLINY for Radio 4, and two new theatre commissions, one with Sarah Franckom for The Royal Exchange, and one with Melly Still for Bristol Old Vic. BLUEBEARD is in development with Casa Dei Teatra in Rome.
IVAN AND THE DOGS has been translated into seven languages with new productions in New York, Tbilisi, Athens, Barcelona, Rotterdam, Sao Paulo, Rio de Janeiro, and Buenos Aires winning a number of awards in Brazil and Argentina. The play is in development for film with Salon Pictures and the BFI with director Andrew Kotting (Gallivant, Swansdown).
In Development
| Production | Company | Notes |
| --- | --- | --- |
| 2016 | BBC Radio 4 | 10 x 15' |
| 2016 | London Philharmonic Orchestra | |
| THE CALLING, CALLING CROW | Pentabus | |
| 2016 | BBC Radio 4 | 1 x 60' |
Theatre
Production
Company
Notes

2016

Manchester Royal Exchange

Adaptation of the novel by Sarah Waters
Directed by Rebecca Gatward

2015

Horse & Bamboo Theatre

Re-worked version

THE DEPRAVED APPETITE OF TARRERE THE FREAK

2015

Wattle and Daub

Created in collaboration with Wattle and Daub

2015

Sleight Of Hand Theatre

2015

Extraordinary Bodies

CLAUSE 39 AND THE MAGNA CARTA

2015

Salisbury Playhouse Youth Theatre

To be performed in Salisbury Cathedral to commemorate the 800th anniversary of the signing of the Magna Carta.

2013

Theatre Royal Bath - The Egg / Horse + Bamboo

Adapted from Tove Jansson's books
Dir. Lee Lyford & Alison Duddle

Gallivant

Touring: Spring 2014
Soho Theatre: November 2013
Bristol Old Vic: June 2013
Published by Methuen Drama

2012

Islington Community Theatre

2011

Ful Theatre Company / Sound & Fury

2012: Canterbury Festival / Young Vic
2011: Touring / Young Vic
Published by Methuen

IVAN AND THE DOGS (2010/11/12)

UK Tour / Soho Theatre

Directed by Ellen McDougall
Published by Methuen Drama
* Nominated for an Olivier Award for Outstanding Achievement in an Affiliate Theatre
Revived in 2011 by Origin Theatre Company (New York)

2011

Oran Mor, Glasgow

2010

Theatre Royal Bath

2006

Travelling Light / UK Tour

2006

Theatre Royal Bath

A MIDSUMMER NIGHT'S DREAM

2004

Theatre Royal Bath - Shakespeare Festival

Adapted for a cast of three

2003

Bath Storm on the Lawn Festival

Directed by Lee Lyford

2002

Bath Youth Theatre Festival

Directed by Lee Lyford
Part of the Storm on the Lawn Festival
Published by Methuen Drama

Co-written with Paul Dodgson

2013

Nuffield Theatre, Southampton

Revival
Adapted from ETA Hoffman's original novel
Songs & lyrics by Paul Dodgson
Directed by Blanche McIntyre

THE FRENCH DETECTIVE AND THE BLUE DOG

2011

Theatre Royal Bath - The Egg

Directed by Lee Lyford

2011

Theatre Royal Bath - The Egg

Revival
Adapted from ETA Hoffman's original novel
Songs & lyrics by Paul Dodgson
Directed by Lee Lyford

ALICE THROUGH THE LOOKING GLASS

2010

Theatre Royal Bath - The Egg

Revival
Adaptation of Lewis Carroll's novel
Directed by Lee Lyford

ALICE THROUGH THE LOOKING GLASS

2007

Tobacco Factory Theatre, Bristol

Adaptation of Lewis Carroll's novel Directed by Lee Lyford
Revived in 2010 at Theatre Royal Bath - The Egg

2005

Theatre Royal Bath

The life of Hans Christian Andersen with his fairy tales
Part of Storm on the Lawn Festival

THE HOUSE ON HELLMOUTH HILL

2003

Theatre Royal Bath - Ustinov Studio

Part of The Wild and Wacky Festival for Children
Opera
Production
Company
Notes

2011

Southbank Centre - Queen Elizabeth Hall

Libretto for operetta composed by Will Gregory

2006

Tête à Tête / International Tour

Composed by Julian Grant

Almeida Opera / ENO

Joint commission
Composed by Kenneth Hesketh
Film
Production
Company
Notes

Salon Pictures

Feature film of Hattie's play to be adapted and directed by Andrew Kötting

1998

Sankofo Films with the London Production Fund and Channel 4

Dir. Mina Courtauld
Screenings include London and Edinburgh Film Festivals (1998/99) and Channel 4's Shooting Gallery
Radio
Production
Company
Notes

THE DIARY OF SAMUEL PEPYS (11 SERIES) (2011 - 2016)

BBC Radio 4 Woman's Hour Drama (5 x 14' episodes per series)

Prod. Kate McAll

HOW TO SURVIVE THE ROMAN EMPIRE, BY PLINY AND ME

2015

BBC Radio 4

Prod. Kate McAll

2015

Holy Mountain/ BBC Radio 4

Prod. Kate McAll

2014

BBC Radio 4

Dir. Marc Jobst

PEPYS - THE GREAT FIRE OF LONDON

2013

BBC Radio 4 - Saturday Drama

Prod. Kate McAll

THE DIARIES OF SAMUEL PEPYS

2014

BBC Radio 4 Woman's Hour Drama

Further series
Prod. Kate McAll

2013

BBC Radio 4 Classic Serial

Dir. Kate McCall

2012

BBC Radio 4

2012

BBC Radio 4

2011

BBC Radio 3 / Southbank Centre

Composed by Will Gregory
Dir. Jude Kelly

CLARISSA: THE HISTORY OF A YOUNG LADY

2010

Catherine Bailey Productions for BBC Radio 4 Classic Serial

Adapted from the novel by Samuel Richardson
Directed by Marilyn Imrie
Featuring Zoe Waites, Richard Armitage, Sophie Thompson, Alison Steadman and Deborah Findlay

2009

BBC Radio 4

Directed by Paul Dodgson
* Winner of the 2010 Tinniswood Radio Drama Award for Best Original Drama

2008

BBC Radio 4 / Bath Literature Festival

Short story

2008

BBC Radio 4

THE MAKING OF IVAN THE TERRIBLE

2008

BBC Radio 4

2007

BBC Radio 4

2007

BBC Radio 3 - The Wire

2006

BBC Radio 4

* Runner-up in the Prix Marulic Award 2006

2006

BBC Radio 4 - Classic Serial

WOODEN HEART (SWISS GOVERNMENT PERSECUTION OF THE JENISH, SWISS GYPSIES)

2005

BBC Radio 4

2004

Pier Productions for BBC Radio 4

JOSEPHUS' JEWISH WAR: THE SIEGE OF MASADA

2003

BBC Radio 4

2003

BBC Radio 3

Starring Fiona Shaw
Winner of the Sandford St Martin Award

THE RED STORY: (THE RED SHOES)

2001

Pier Productions for BBC Radio 4

2000

BBC Radio 4

1996

BBC Radio 3
Other
| Production | Company | Notes |
| --- | --- | --- |
| | | |
| 2013 | Methuen Drama | |
| 2012 | Methuen Drama | |
| 2011 | Methuen Drama | |
| 2009 | Methuen Drama | Part of SIX ENSEMBLE PLAYS FOR YOUNG ACTORS |
| 2005 | Schott Music | |