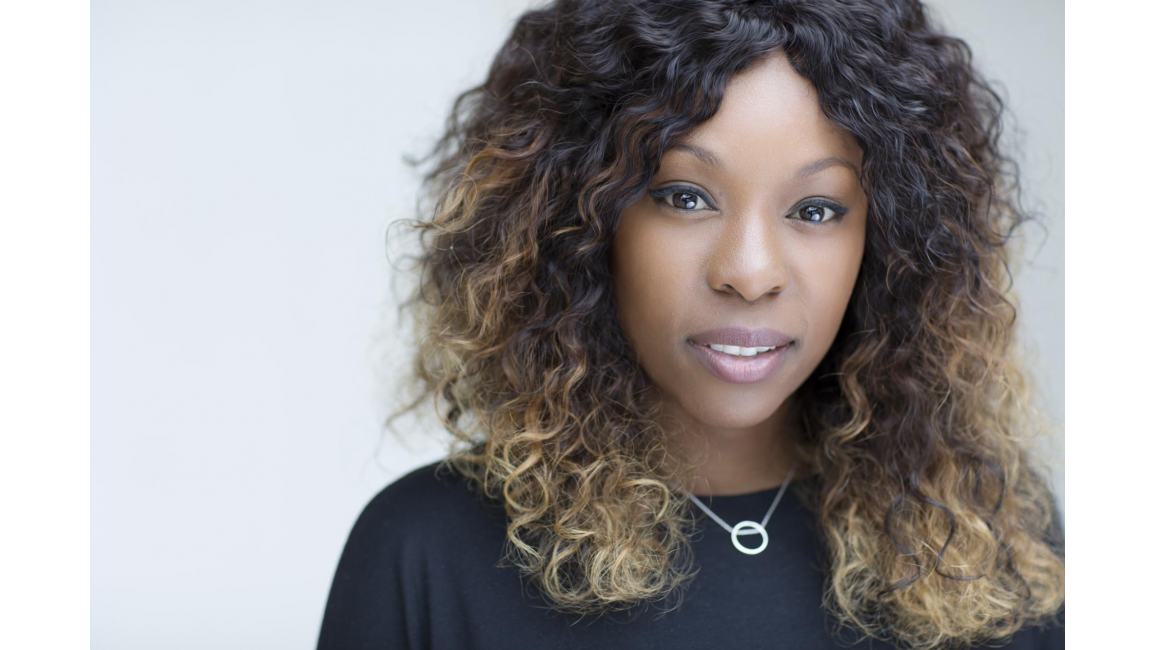 Dominique has recently finished working in various projects in TV; having just shot a role on  the upcoming series of RED DWARF.  Dominique has appeared regularly in CBBC's HORRIBLE HISTORIES as various notable historic figures, including Rosa Parks and Mary Seacole.:
"A flawless turn from Dominique Moore...the team's best song ever." The Radio Times
"The stand-out highlight is Dominique Moore as civil rights icon Rosa Parks, singing a frankly brilliant Motown-style number called I Sat On The Bus"  The Guardian
"I Sat On The Bus, a song sung by Dominique Moore... it's one of the TV moments of 2013 on any channel."  The Radio Times
In 2013 she starred in GUTTED at Theatre Royal Stratford East:
"Powerhouse performances throughout." The Stage
"Tremendous support is provided by the Prospect WAGS... who all provide pitch-perfect depictions." ★★★★★ Ben Hewis, Live Theatre 
Later this year she will also appear in cinemas in feature film THE PHYSICIAN, an adaptation of Noah Gordon's best-selling novel, starring Stellan Skarsgard and Ben Kingsley, on schedule for release in December.
Television
| Production / Character | Director | Company |
| --- | --- | --- |
| Egyptian Queen & Victorian Woman | Various | Lion Television |
| | Doug Naylor | Baby Cow Productions |
| | Griff Rowland | BBC |
| | Tom Marshall | Bwark |
| | Various | Lion Television |
| | | CBBC |
| | Jonathan Davenport | October Films |
| | Luke Snellin | Big Talk Productions |
| | Kieron Hawks | Running Bare |
| | Al Campbell | Warp |
| | Ian Barnes | Tiger Aspect |
| | Various | BBC4 |
| | | BBC |
| | Phil Bowker | Talkback Thames / C4 |
| HORRIBLE HISTORIES II - IV | Dominic Brigstocke and Steve Connelly | Lion Television / BBC |
| Exceptionally Clear Explanations Woman | Syd Macartney | CBBC |
| | Beryl Richards | CBBC |
| | Michele Bornheim | Disney / Evolution |
| | Natalie Bailey | BBC Television |
| | Angela De Chastelai Smith | Prism Entertainment/Disney |
| | Sean Conway | Channel 4 |
| | Colin Gilbert | Comedy Unit |
| | Will Andrews | The Comedy Unit/BBC |
| | Tom Harper | Shine LTD/BBC |
| | Nick Phillips | Brown Eyed Boy/BBC Television |
| | Ben Fuller | BBC Television |
| FOOTBALLERS' WIVES EXTRA TIME - SERIES 1 & 2 | Various Directors | Shed Productions |
| | Dermot Canterbury | BBC Television |
| | Dominic Lees | BBC Television |
| | Maddy Darral | Darral McQueen |
| | Maddy Darral | Darral McQueen |
| | Euros Lyn | BBC Television |
| | | BBC Television |
| | David Skinner | Film and General |
| | Jo Shoop | Thames Television |
| | Cesca Eaton | Lion Television |
| | | Bachas Productions |
Film
| Production / Character | Director | Company |
| --- | --- | --- |
| | Philipp Stölzl | UFA Cinema |
Stage
| Production / Character | Director | Company |
| --- | --- | --- |
| | Rikki Beadle Blair | Theatre Royal Stratford East |
| | Karl Francis | Bloom Street Productions |
| | Steve Marmion | Lyric Hammersmith |
| | Martin Charnin | E & B Productions |
| | | Cameron Mackintosh |
| | Sam Mendes | Cameron Mackintosh |
| | Will Andrews | The Comedy Unit |
| | Julie Taymor | Disney |
| | Gayle Edwards | Really Useful Company |
Radio
| Production / Character | Director | Company |
| --- | --- | --- |
| | | BBC Radio 4 |
| | Stephen Poliakoff | |
Other
| Production / Character | Director | Company |
| --- | --- | --- |
| | Online | Monkey Kingdom |