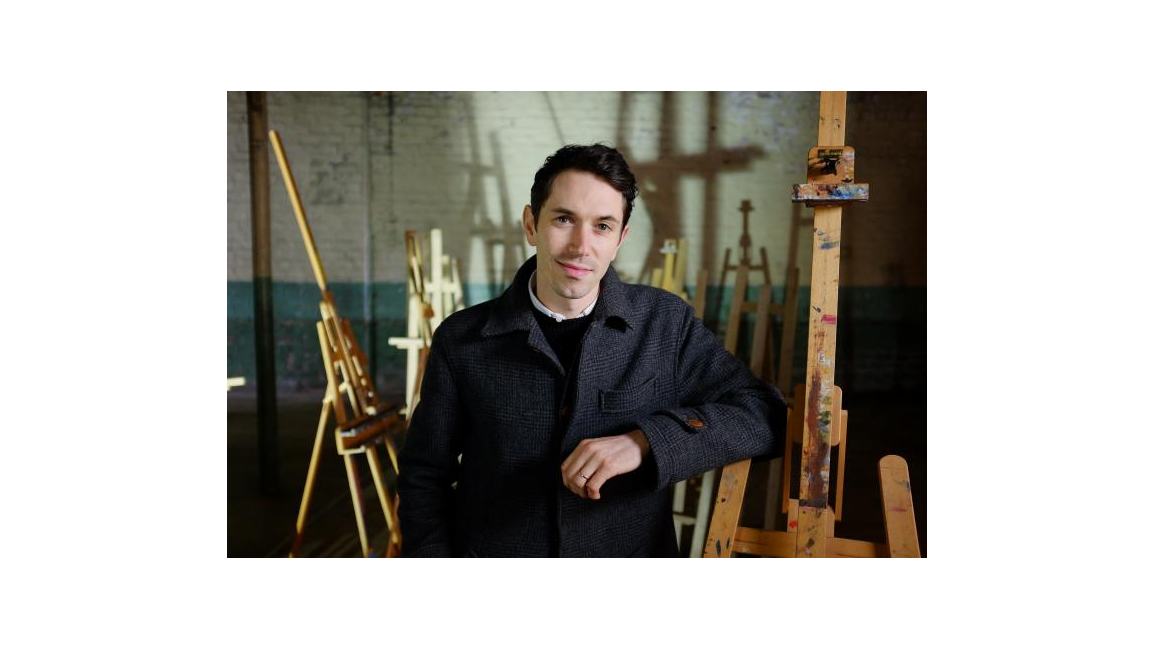 Photograph: Richard Cook
Presenting
Associate Agent: Aoife Rice
Assistant: Edward Hodgson
Alastair Sooke is a British journalist and broadcaster. He is Art Critic of The Daily Telegraph and contributes a fortnightly column to BBC.com, the BBC's international website. He also writes and presents documentaries on television and radio for the BBC, and is the author of three books about art published by Penguin.
Modern Masters, his widely praised series about modern art, was broadcast on BBC One in 2010. The World's Most Expensive Paintings went out on the same channel the following summer, before BBC Two aired The World's Most Expensive Stolen Paintings at the end of 2013. After the success of Treasures of Ancient Rome, a three-part series on BBC Four in 2012, a follow-up series, Treasures of Ancient Egypt, was shown at the beginning of 2014. A third series, Treasures of Ancient Greece, was then commissioned for 2015. Sooke has also presented Romancing the Stone, a three-part history of British sculpture for BBC Four, and Pride and Prejudice: Having a Ball, a 90-minute BBC Two film marking the 200th anniversary of the publication of Jane Austen's novel in 1813. Other television documentaries include Unfinished (BBC Two), The Perfect Suit (BBC Four), Whaam! Roy Lichtenstein at Tate Modern (BBC Four), Constable: A Country Rebel (BBC Four), and How the Devil Got His Horns: A Diabolical Tale (BBC Four), which was shortlisted for a 2013 Broadcast Digital Award. Soup Cans and Superstars: How Pop Art Changed the World, a 90-minute history of the movement, was shown on BBC Four in 2015. His most recent documentary series, Myths of Britain, was broadcast on BBC.com and BBC World News in 2016. He is currently working on Secret Cities, a new, three-part series for BBC Four.
From 2009, until it went off air, Sooke reported regularly for The Culture Show, the BBC's flagship topical arts television series. As well as contributing more than 40 reports to the series, he presented a number of full-length Culture Show programmes about various subjects and artists including the Royal Academy Summer Exhibition, the Venice Biennale, art during the Second World War, Leonardo da Vinci's anatomical drawings, the Orbit sculpture and observation tower in the Olympic Park, the 150th anniversary of London Underground, the portraitist Jonathan Yeo, and the paper cut-outs of Henri Matisse. His final Culture Show Specials, about women Pop artists and Stonehenge, were broadcast on BBC Two in 2014.
In concert with his television work, Sooke has also presented a number of half-hour programmes on Radio 4. In 2015, he profiled Young British Artist Sarah Lucas, as she prepared to represent Britain at the Venice Biennale. He has also focused on popular culture, devoting documentaries to both the smiley-face icon and the ampersand. In 2013, he was the author of a Radio 3 'Essay' about pianos in painting.
As a critic, Sooke writes extensively but not exclusively about modern and contemporary art. He reviews exhibitions at Britain's major museums and galleries, and covers important international events such as the Venice Biennale. He has interviewed and profiled dozens of renowned artists and photographers. Since joining the Telegraph as a trainee in 2003, Sooke has also written widely about theatre and film. He has given talks and chaired events at institutions such as the Ashmolean Museum, the British Museum, the National Gallery, the National Portrait Gallery, and the V&A, as well as literary and arts festivals around the UK. He has also contributed to live programmes on both television and radio. He has written catalogue essays about artists such as Anthony Caro. In 2015, he visited the South of France to lead A Portrait of Matisse, a 'Telegraph Tour' organised by Martin Randall Travel. The tour will be repeated in 2016.
In 2013, to accompany a major exhibition at Tate Modern, he wrote a short book about Roy Lichtenstein, which was published by Penguin. Penguin also published his next book, Henri Matisse: A Second Life, in 2014. Viking, an imprint of Penguin Books, released his most recent publication, Pop Art: A Colourful History, in 2015. It was reissued in paperback the following year. His last two books were also published internationally.
Born in 1981, Sooke was educated at Westminster School, where he was a Queen's Scholar, and Christ Church, Oxford, where he read English language and literature, and won the university's Charles Oldham Shakespeare Prize. After graduating with a First, he was awarded an MA with distinction by the Courtauld Institute of Art, where he specialised in ancient Greek and Roman art. In 2016, he was invited by the British Council to sit on the Venice Biennale Selection Committee, which chose Phyllida Barlow to represent Britain in 2017. Also in 2016, he was asked onto the inaugural judging panel for the Hepworth Prize for Sculpture, a new biennial award, worth £30,000, recognising excellence in contemporary sculpture. He currently sits on the Courtauld Association Committee. He lives in London with his wife and two daughters.